Notes From James
EDITION 10-Christmas 2014
*****

Dec 23, 2014

This photo was made 22 December 2014 at Rib and Loin
Restaurant on Hwy 153 in Hixon, TN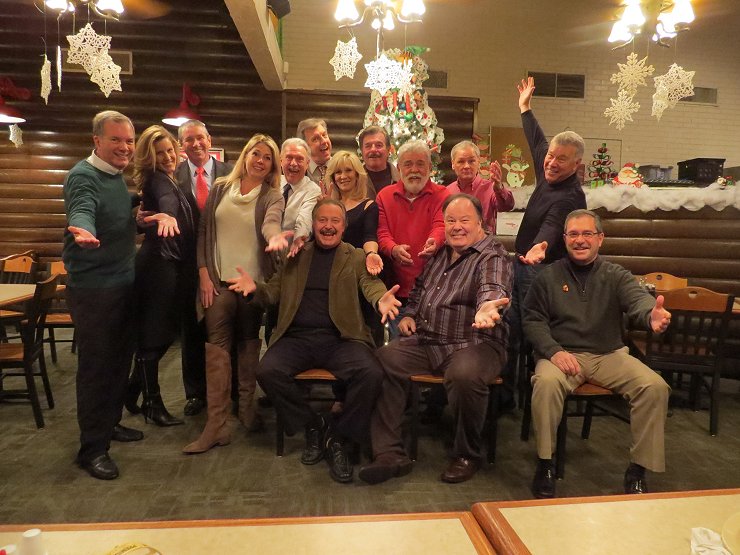 A lot of Chattanooga favorites get together for a
Dennis Haskins (Mr. Belding from SAVED By The BELL..)Christmas.
Local TV personalities and more were on hand
and of course James and Debbie Rogers.
Everyone also helped to celebrate James's 65 th Birthday and the couples
40th wedding anniversary....who all do you recognize????

*****
Dec. 4,
The Smoky Mountain Opry Event
It was a very wonderful heartwarming and personally rewarding experience for me.
It was a very special moment in the show when I did do the song 'Find The Way' and the audience was lit up by the candles.

In the silent auction for Alzheimer's Tennessee one of my leather jackets
that I wore in my show at Music Mansion was purchased by David Fee,
who is of course the owner of the Smoky Mountain Opry and many other venues in Pigeon Forge.
David plans to put it on display there at the Opry.

The unexpected heartwarming moment came for me backstage.
TC Barnett is a very talented young man who is the host and emcee for the Smoky Mountain Opry.
I was proud to learn that I had been a positive inspiration and influence in his life
He even has early photographs to prove it.
*****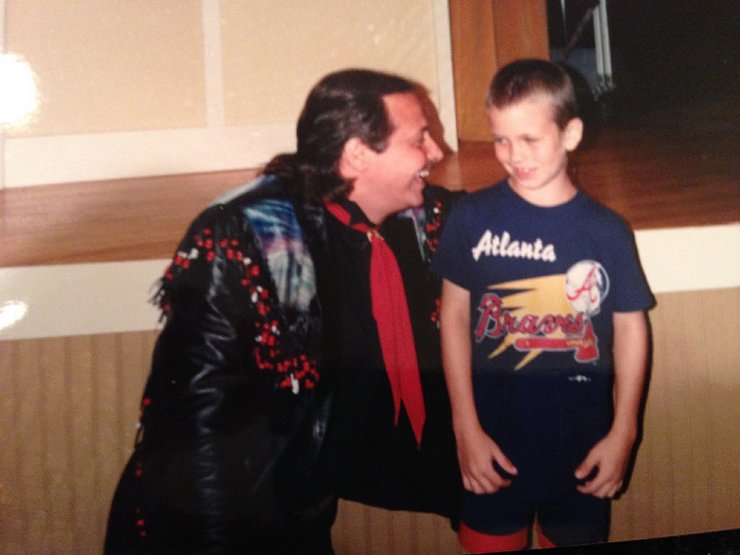 James and TC several years ago ;-)
*****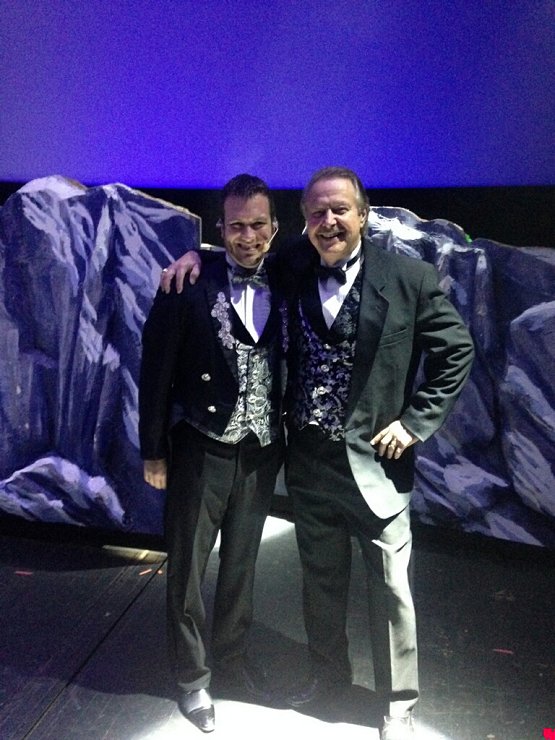 James and TC backstage at the Opry.
*****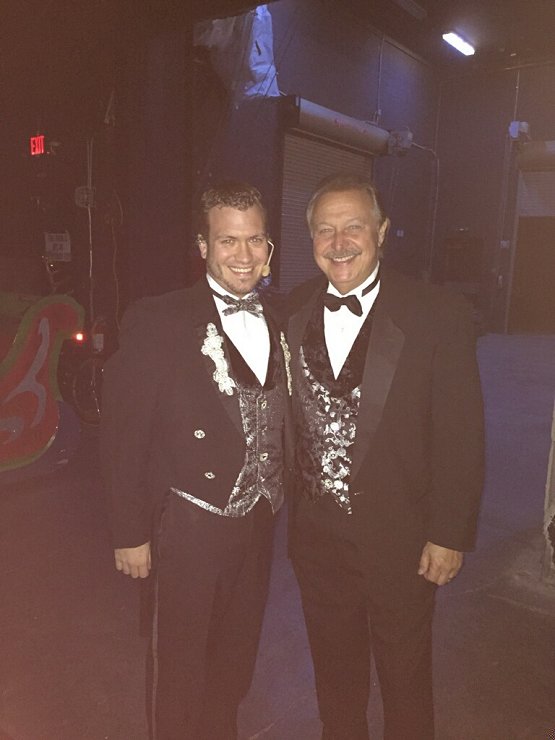 James and TC at the Opry.
************
*******




************

******************************