**********
UPCOMING SHOWS AND EVENTS
If you are sponsoring a 'James Rogers Show'....please send your information to ME so I can add it here..
... AND include it in the monthly 'E-News' letter.

This would be a very good way to ADVERTISE your planned show.

Thanks so much to those of you who have already sent info about 'James Rogers Shows' in your area.


JUST UPDATED!!


MAY 23, 2023
*****


Country Tonite Theatre


Friday October 27, 2023
James will be performing at Country Tonite Theatre!
It will be close to Halloween so folks can dress up if they want to.
Note from James:
We encourage everybody to dress for the occasion and wear their Halloween costumes or masks for the show.
Prizes will be awarded. In 2019 we did this and it was a "blast"… everyone had a great time… and I know this October will be a great time as well.
Country Tonite Theatre
129 Showplace Blvd,
Pigeon Forge, TN 37863
Call (865) 453-2003
********************
*****
December 21st
James has booked the Colonnade again for a Christmas show. December 21st.
Tickets are not yet on sale, but of course he wants everyone on our friends site to know in advance "first!!
MORE INFO COMING SOON
********************
We have a DATE!!

Ft. Oglethorpe, GA


Veterans Day Nov 11, 2023

Note from James:
There will be a parade that will end up near the bandstand on Barhardt Circle.
The street right there off Branhardt Circle across from the bandstand is "James Rogers Way".
I have been asked to perform on a stage there near the end of the parade route…
It will be a free show and of course military themed as it is Veterans Day…
I thought this might be a great time for Friends of James Rogers to get together and see the way my hometown has honored me
and for me to give back with some music for everyone.
My only fear "the weather"…
The address for this performance is:
Stable 41 Farmers Market
214 First Street
Fort Oglethorpe, GA 30742
CLICK IMAGE BELOW TO OPEN ADDRESS IN ONLINE MAPS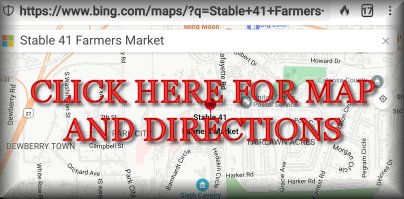 ********************
(In this new note from James, you will learn more about how to help the
American Eagle Foundation and one of their new projects)
********************
*****

For questions or comments about this website please email me, Freda Shepherd.

******************************