What's NEW?
I know that when you go to a web site, you're usually wondering,
'Has anything changed??' and 'What's NEW?'
Here you will find the latest updates to our fan club website.
Hopefully, this will help to make the site more user friendly.
Check in often for the latest NEW pages, or information.
<><><><><><><><>
Just a note..
Sometimes when opening a web page that has lots of graphics (or large image or sound files),
it may be necessary to refresh the page in order for all the images to load...especially with the newer systems.
If you are accessing our website via a mobile phone, you probably are NOT getting some of the intended effects.
On some phones, the background music will not be heard...also...the different styles of scripts such as 'Java' may not be available.
So, when possible, please view our website via a computer, for full enjoyment.
The pages I build for our website include different types of scripting and lots of graphics, so...
for BEST performance, I do suggest using 'Internet Explorer' for browsing.
It has been brought to my attention that other browsers (Firefox, Google Chrome, etc.) do NOT allow the background music, and some of the scripting
that MOST of these pages will include. SO sorry about that!
WHEN I GET A CHANCE, I will try to find out how to make my pages adaptable to at least MOST browsers.
I am NOT a PROFESSIONAL by ANY stretch of the imagination, Ha!...but I will do my best to make this website work for as many as I can.
So sorry that some of you haven't been able to get the 'full effect' of some of our material.
If you see problems with viewing of our website, please EMAIL ME.
Thanks SO much to so MANY of you, for your support in my efforts to keep this site up and running.

<><><><><><><><><>
<><><><><><><><><>
Check out this AWESOME video!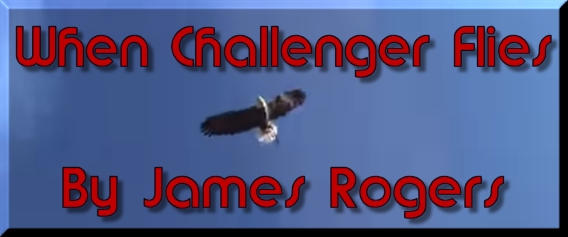 (Just Added 6-28-19)
<><><><><><><><><>
<><><><><><><><><>
Are you guys ready for some FUN????
James and Debbie have lined up another FUN cruise!!!
CHECK IT OUT!!!
(click link below)
<><><><><><><><><>
<><><><><><><><><>


Had a couple of corrections brought to my attention on the Cumberland Fair Grounds Show.

It's CUMBERLAND, MAINE (not Portland)
and...COUNTY fair (not State)
Sorry about that!
<><><><><><><><><>
<><><><><><><><><>
I finally finished the new page for James' Award Ceremony and Hall of Fame Induction.
Many thanks to Jack and Gale Haggard, Steve Bernards and James for these pics (If I've left anyone off, please let me know)and videos.
Just added (5-2-19)
<><><><><><><><><>

Click link image above for the BRAND NEW SCHEDULE FOR 2019!!!
(JUST UPDATED 4-2-2019)
<><><><><><><><><>
<><><><><><><><><>
We've lost many wonderful friends in the past few years...with 3 of them being just last year, 2018.
I've been meaning to get those announcements uploaded.
I do hope I've got all those notifications included in the page below:
(If I've left someone off, please forgive and let me know)

(2/23/19)
<><><><><><><><><>
<><><><><><><><><>
| | | |
| --- | --- | --- |
| | Info change!! | |
HOW EXCITING IS THIS!!!??

James Rogers is being inducted into the
North America Country Music Hall Of Fame!
AT:
Country Tonite
Pigeon Forge, Tn
Saturday, March 16, 2019
7:30 Pm

129 Showplace Blvd
Pigeon Forge, TN 37863

Phone: 865-453-2003
Email to: sales@countrytonitepf.com

James' performance and award presentation will be the same night!

Both on Saturday!
(WORD IS: He may do 3 songs!
There are a lot of artists being honored !)


(Just updated 2/21/2019)
<><><><><><><><><>
<><><><><><><><><>
So sorry to take so LOOOOOONNNNNG on building this Halloween Page!!
PLEASE FORGIVE!
But...here are the pics from last year's awesome Halloween Costume Party Show!

Click on link image below


(Just added 2/19/2019)
<><><><><><><><><>
<><><><><><><><><>
(Just added 9-10-16)

<><><><><><><><><>
<><><><><><><><><>

We have a BRAND NEW CHILDREN'S BOOK!
James and I are VERY EXCITED to announce that our
Jolly Skadoodle-I-Day children's book is NOW AVAILABLE to order!!!


You can order your copy by sending $22.50 (which includes postage and handling) to:

James Rogers
P.O. BOX 159
ROCK SPRING, GA 30739

(Just added 4-21-16)

<><><><><><><><><>
<><><><><><><><><>

James' CD with Dolly Parton, "Beyond The Call" is NOW available!

If you want to order it by mail, the cost is $22.00.

(That includes the postage)

Send your order to:

James Rogers

P.O. Box 159

Rock Spring, GA

30739

<><><><><><><><><>
<><><><><><><><><>

If you haven't seen this, you do NOT want to miss it!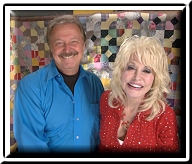 (VIDEO-BeyondTheCall.mov - 98.8MB)
"Beyond the Call"
AWESOME!
Now on YOUTUBE

(Just added 4-21-15)
<><><><><><><><><>
<><><><><><><><><>

*click above scroll to bottom of page to order*

<><><><><><><><><>
<><><><><><><><><>
I no longer have the PO address that was on my old business cards.
If you need to send correspondence please send to:
Freda Shepherd
129 Shepherd Rd.
Cordova, AL 35550
or email me at:
rfs2@bellsouth.net
Thanks,


Click here to sign up for our FREE "E-News"
BY THE WAY.. you will see ADVERTISEMENTS for various things on your E-newsletter when you receive it.
PLEASE forgive...those are NOT FROM ME, nor do they have ANYTHING to do with James Rogers or "Friends of James Rogers"!
They are a condition of having the newsletter as a FREE service from 'Bravenet'.
Thanks to all of you who have signed up already.
If you have questions..please let me know.
Any suggestions or comments are welcomed.

*****
About E-News Subscriptions...Please note:
After you go through the initial subscription steps you will receive an EMAIL
with instructions that you must follow to CONFIRM your subscription.
Until you complete the process, you will be on a 'PENDING' list and will not receive the newsletters until your subscription is confirmed.
PENDING subscriptions that have been unconfirmed for more than 7 days
will be removed automatically (by BRAVENET, not by me)
to free up space on our mailing list when new subscribers are added.

<><><><><><><><><>
<><><><><><><><><>
<><><><><><><><>
<><><><><><><><>
If you haven't been able to find James' new Facebook Page, I've created a link here which will lead you there.

For questions or comments, please email me.
<><><><><><><>
><><><><><><><><><><><><><><><><><><><><><><><><><><><><><><><>


I want to especially THANK you all for your wonderful comments and kind words
about my work here, on our "Friends of James Rogers" website.
It is a pleasure and an honor for me, and as I told each one, I want it to be a fun thing for us all.


<><><><><><><><><><><><><><><><>