What's NEW?
I know that when you go to a web site, you're usually wondering,
'Has anything changed??' and 'What's NEW?'
Here you will find the latest updates to our fan club website.
Hopefully, this will help to make the site more user friendly.
Check in often for the latest NEW pages, or information.
<><><><><><><><>
Just a note..
Sometimes when opening a web page that has lots of graphics (or large image or sound files),
it may be necessary to refresh the page in order for all the images to load...especially with the newer systems.
If you are accessing our website via a mobile phone, you probably are NOT getting some of the intended effects.
On some phones, the background music will not be heard...also...the different styles of scripts such as 'Java' may not be available.
So, when possible, please view our website via a computer, for full enjoyment.
The pages I build for our website include different types of scripting and lots of graphics, so...
for BEST performance, I do suggest using 'Internet Explorer' for browsing.
It has been brought to my attention that other browsers (Firefox, Google Chrome, etc.) do NOT allow the background music, and some of the scripting
that MOST of these pages will include. SO sorry about that!
WHEN I GET A CHANCE, I will try to find out how to make my pages adaptable to at least MOST browsers.
I am NOT a PROFESSIONAL by ANY stretch of the imagination, Ha!...but I will do my best to make this website work for as many as I can.
So sorry that some of you haven't been able to get the 'full effect' of some of our material.
If you see problems with viewing of our website, please EMAIL ME.
Thanks SO much to so MANY of you, for your support in my efforts to keep this site up and running.

<><><><><><><><><>
<><><><><><><><><>

NOVEMBER 15

SHOW AT COUNTRY TONITE IS

CANCELLED!!!!!


PLEASE NOTE!!!

JUST ADDED 11-12-19

Hartwell, GA
POSTPONED!!
New date to be announced later!!
<><><><><><><><><>
<><><><><><><><><>
Ok, looks like these folks had a WONDERFUL time.
Check it out!!!
(Just added 11-7-19)
<><><><><><><><><>
<><><><><><><><><>


NOVEMBER 30


LINCOLN THEATER
117 E Main St
MARION, VA
24354
Phone: 276-783-6092
IMPORTANT INFO FROM SALLY MOORER ABOUT THIS SHOW:
"Our First United Methodist Church afterschool childrens choir will be singing with James
and our Marion Senior High School choir will also be performing.
Challenger from American Eagle Foundation will be featured at the concert too!
This is also a fundraiser for Dolly Partons Imagination Library project for our children in Smyth County.
Our Smyth County Chamber of Commerce is sponsoring a chance for people
to win some free Dollywood tickets and all proceeds will go to the Smyth County Imagination Library project!
It is going to be a great concert and a wonderful way to celebrate the holiday season together!
Hope to see you there!"
Looks like this is gonna be ONE GREAT TIME!!!
(Just added-11/7/19)
<><><><><><><><><>
<><><><><><><><><>
We have a few photos and a video from James' show in Cumberland, Maine.
Click below to check them out!


(JUST ADDED 10-3-2019)
<><><><><><><><><>
<><><><><><><><><>
SEE INTERVIEW WITH JAMES FOR THE COUNTRY MUSIC TV SPECIAL!
(CLICK LINK IMAGE BELOW)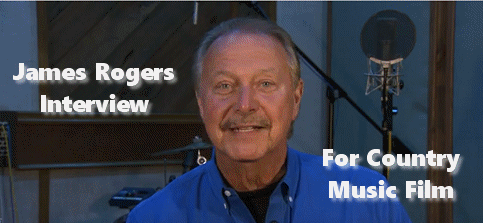 (JUST ADDED 9/17/20)
<><><><><><><><><>
<><><><><><><><><>
Thanks to Mark David Black for passing along this message from the folks in charge of the
James Rogers Shows at Country Tonite:

At James Rogers show this coming Friday night (Sept. 20th 2019) at Country Tonite Theater,
Challenger along with Dollywood Eagle foundation will be selling
T-shirts to raise money for the Eagle Foundation.
They will also have stickers and commemorate silver Eagle coins and will offer
...before the show and for a donation, picture opportunities with Challenger.
The Eagle foundation has not missed an opportunity to bring an eagle
every month this year to country Tonite shows and we want to sa
THANK YOU
to them for their time and efforts.
(JUST ADDED 9/17/20)

<><><><><><><><><>
<><><><><><><><><>
Your participation is needed in a project to honor our Veterans.
The folks in charge of James' shows at Country Tonite are wanting to start gathering information of any MILITARY SERVICE MEMBERS in ALL the families of fans.
Please send names, type of service, dates and pictures.
They plan to make a video to play at a special James Rogers Veterans show to honor the incredible sacrifice by these heroes in keeping our freedoms alive!
Everyone is encouraged to take part in this great effort!
You can send them directly to Mark David Black via Facebook Messenger, EMAIL hpmanagermark@gmail.com or you can send them to me (Freda Shepherd) either on Facebook or email at rfs2@bellsouth.net and I'll get them to him.
DEADLINE IS NOVEMBER 8, 2019

A note from Mark David Black:
"This will be a collection of names and info for a while so All can have plenty of time to participate.. Lets set deadline for November 8th 2019....
This is being put together thru James Rogers Show to be shown at County Tonite as well as other shows... This may be info we use even next year as we want a professional quality presentation and don't want to rush and make things cheaply produced.
Any information can also be brought to the next 2 shows at country Tonite and given to Sandra Black or Mark David Black ...please have it all written down for us ahead of time and bring any pictures you want to include too.
My email is hpmanagermark@gmail.com
Contact me with any questions
Thank you All for your help."
(JUST ADDED 9/17/20)

<><><><><><><><><>
<><><><><><><><><>

Check IT OUT!

(Just added 9-6-19)
Here are the pics from last year's awesome Halloween Costume Party Show!


Click on link image below


<><><><><><><><><>
<><><><><><><><><>
Just added!! More info on the Hartwell, GA show!!
Thank you James Fulghum for this great info!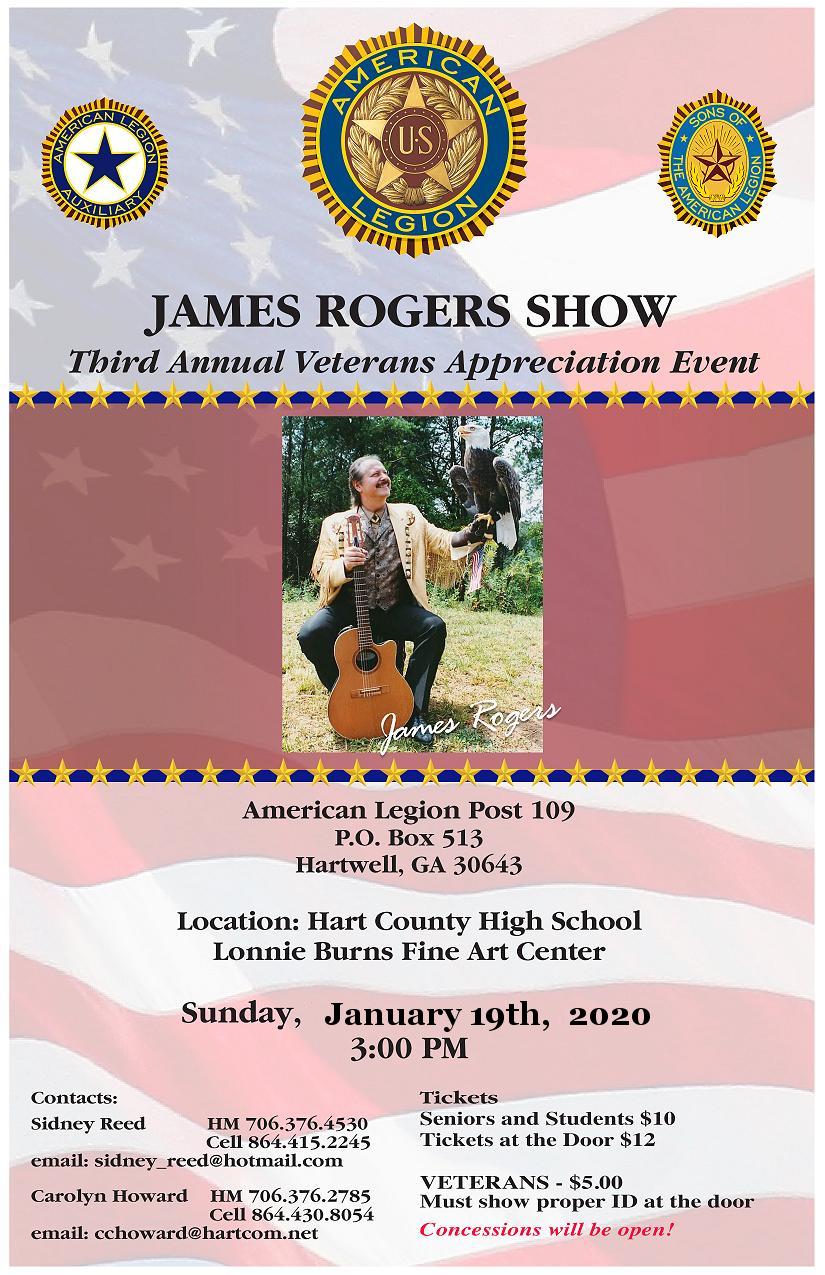 (Just added 9-4-19)
<><><><><><><><><>
<><><><><><><><><>
Check out the new addition to our SHOW SCHEDULE!
(CLICK LINK BELOW!)


8/28/19
<><><><><><><><><>
<><><><><><><><><>

Due to scheduling difficulties, the Ketner's Mill
show has been canceled.

<><><><><><><><><>
<><><><><><><><><>
Check out this AWESOME video!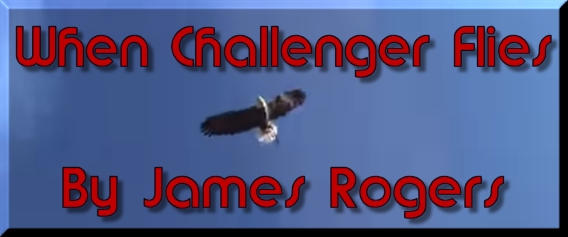 (Just Added 6-28-19)
<><><><><><><><><>
<><><><><><><><><>
Are you guys ready for some FUN????
James and Debbie have lined up another FUN cruise!!!
CHECK IT OUT!!!
(click link below)
<><><><><><><><><>
<><><><><><><><><>


Had a couple of corrections brought to my attention on the Cumberland Fair Grounds Show.

It's CUMBERLAND, MAINE (not Portland)
and...COUNTY fair (not State)
Sorry about that!
<><><><><><><><><>
<><><><><><><><><>
I finally finished the new page for James' Award Ceremony and Hall of Fame Induction.
Many thanks to Jack and Gale Haggard, Steve Bernards and James for these pics (If I've left anyone off, please let me know)and videos.
Just added (5-2-19)
<><><><><><><><><>
<><><><><><><><><>
<><><><><><><><><>
We've lost many wonderful friends in the past few years...with 3 of them being just last year, 2018.
I've been meaning to get those announcements uploaded.
I do hope I've got all those notifications included in the page below:
(If I've left someone off, please forgive and let me know)

(2/23/19)
<><><><><><><><><>
<><><><><><><><><>
<><><><><><><><><>
<><><><><><><><><>
<><><><><><><><><>
<><><><><><><><><>

If you haven't seen this, you do NOT want to miss it!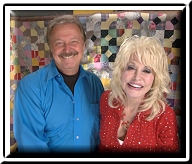 (VIDEO-BeyondTheCall.mov - 98.8MB)
"Beyond the Call"
AWESOME!
Now on YOUTUBE

(Just added 4-21-15)
<><><><><><><><><>
<><><><><><><><><>

*click above scroll to bottom of page to order*

<><><><><><><><><>
<><><><><><><><><>
I no longer have the PO address that was on my old business cards.
If you need to send correspondence please send to:
Freda Shepherd
129 Shepherd Rd.
Cordova, AL 35550
or email me at:
rfs2@bellsouth.net
Thanks,


<><><><><><><><>
<><><><><><><><>
If you haven't been able to find James' new Facebook Page, I've created a link here which will lead you there.

For questions or comments, please email me.
<><><><><><><>
><><><><><><><><><><><><><><><><><><><><><><><><><><><><><><><>


I want to especially THANK you all for your wonderful comments and kind words
about my work here, on our "Friends of James Rogers" website.
It is a pleasure and an honor for me, and as I told each one, I want it to be a fun thing for us all.


<><><><><><><><><><><><><><><><>