What's NEW?
I know that when you go to a web site, you're usually wondering,
'Has anything changed??' and 'What's NEW?'
Here you will find the latest updates to our fan club website.
Hopefully, this will help to make the site more user friendly.
Check in often for the latest NEW pages, or information.
<><><><><><><><>
Just a note..
Sometimes when opening a web page that has lots of graphics (or large image or sound files),
it may be necessary to refresh the page in order for all the images to load...especially with the newer systems.
If you are accessing our website via a mobile phone, you probably are NOT getting some of the intended effects.
On some phones, the background music will not be heard...also...the different styles of scripts such as 'Java' may not be available.
So, when possible, please view our website via a computer, for full enjoyment.
The pages I build for our website include different types of scripting and lots of graphics, so...
for BEST performance, I do suggest using 'Internet Explorer' for browsing.
It has been brought to my attention that other browsers (Firefox, Google Chrome, etc.) do NOT allow the background music, and some of the scripting
that MOST of these pages will include. SO sorry about that!
WHEN I GET A CHANCE, I will try to find out how to make my pages adaptable to at least MOST browsers.
I am NOT a PROFESSIONAL by ANY stretch of the imagination, Ha!...but I will do my best to make this website work for as many as I can.
So sorry that some of you haven't been able to get the 'full effect' of some of our material.
If you see problems with viewing of our website, please EMAIL ME.
Thanks SO much to so MANY of you, for your support in my efforts to keep this site up and running.

<><><><><><><><><>
<><><><><><><><><>
FUN, FUN, FUN!!!
<><><><><><><><><>
<><><><><><><><><>
James' October 26th show at Country Tonite will be a COSTUME PARTY
so that everyone can wear their Halloween costume to his show!!
There will be prizes for the best costume !!!
(Just Updated 9-15-18)
<><><><><><><><><>
<><><><><><><><><>
We have a few new pics to share from James, so....I have tried to update our "Notes From James" pages. So sorry that I haven't added new material in so long. I do hope to get back into the SWING of it ASAP!
BUT FOR NOW.....CHECK OUR OUR newest NOTES FROM JAMES!
New Update to info on the Show Schedule!!
(JUST UPDATED August 3, 2018)
<><><><><><><><><>
<><><><><><><><><>

We Have NEWS!!!!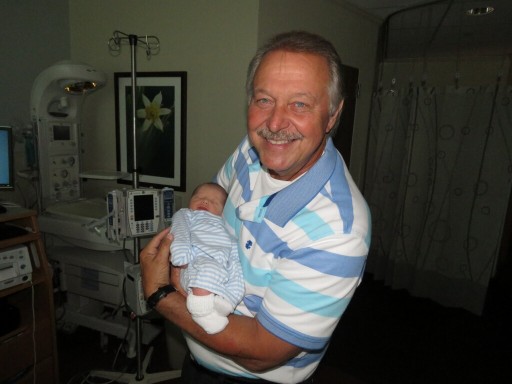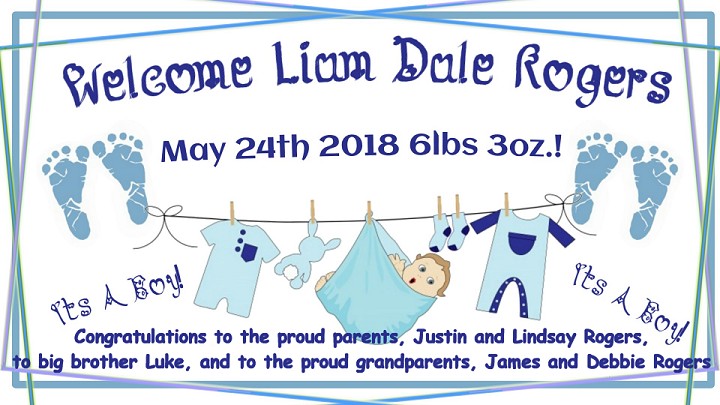 (JUST ADDED May 28, 2018)
<><><><><><><><><>
<><><><><><><><><>

New Addition to the Show Schedule!!

Just added 4-17-18
<><><><><><><><><>
<><><><><><><><><>
We have exciting NEWS!!!
(Click image above to see the updated Show Schedule Page!)
<><><><><><><><><>
<><><><><><><><><>
<><><><><><><><><>
<><><><><><><><><>

NEW ADDITION TO JAMES' SHOW SCHEDULE!!
Just added!! Nov. 25, 2017

<><><><><><><><><>
<><><><><><><><><>
I'm so glad to share this LIVE TV Internet Show that James did Nov. 8, 2017!
We are so PROUD OF OUR JAMES ROGERS!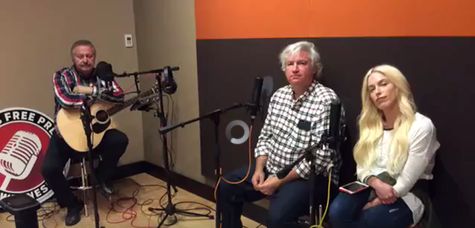 (Just added Nov. 11, 2017)
<><><><><><><><><>
<><><><><><><><><>

Remember Our Veterans!!
Thank you all for your service!!

NEW ADDITIONS TO SHOW SCHEDULE JUST ADDED
(Sept. 6, 2017)
<><><><><><><><><>
<><><><><><><><><>
Sure did hate to miss this James Rogers show at Riverbend Sat, June 17th...
but MANY THANKS to Pam Womack and Carolyn Shell, for sharing their photos with us!!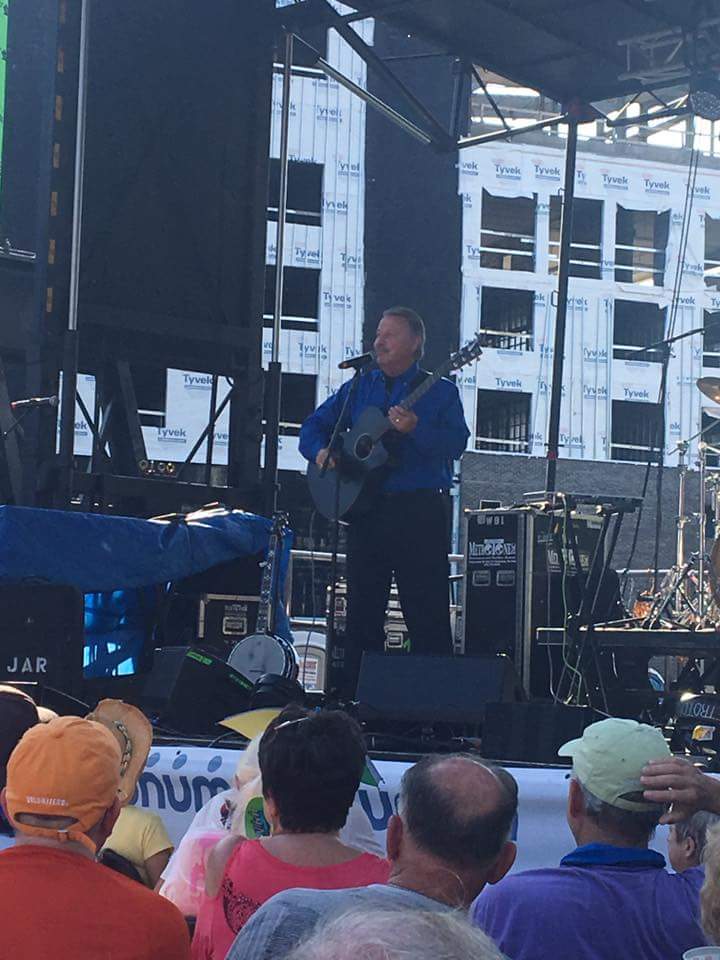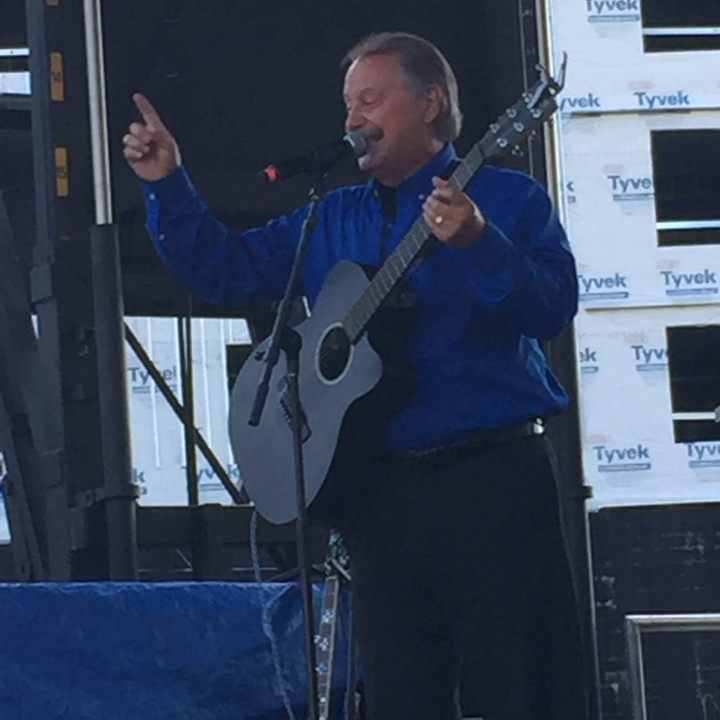 <><><><><><><><><>
<><><><><><><><><>
NEW INFO ON HARTWELL, GA SHOW!!
SEE SHOW SCHEDULE!
(JUST ADDED 5-23-17)
SEVERAL NEW ADDITIONS TO THE SHOW SCHEDULE!!
Just added 5-19-17
<><><><><><><><><>
<><><><><><><><><>
This just in!!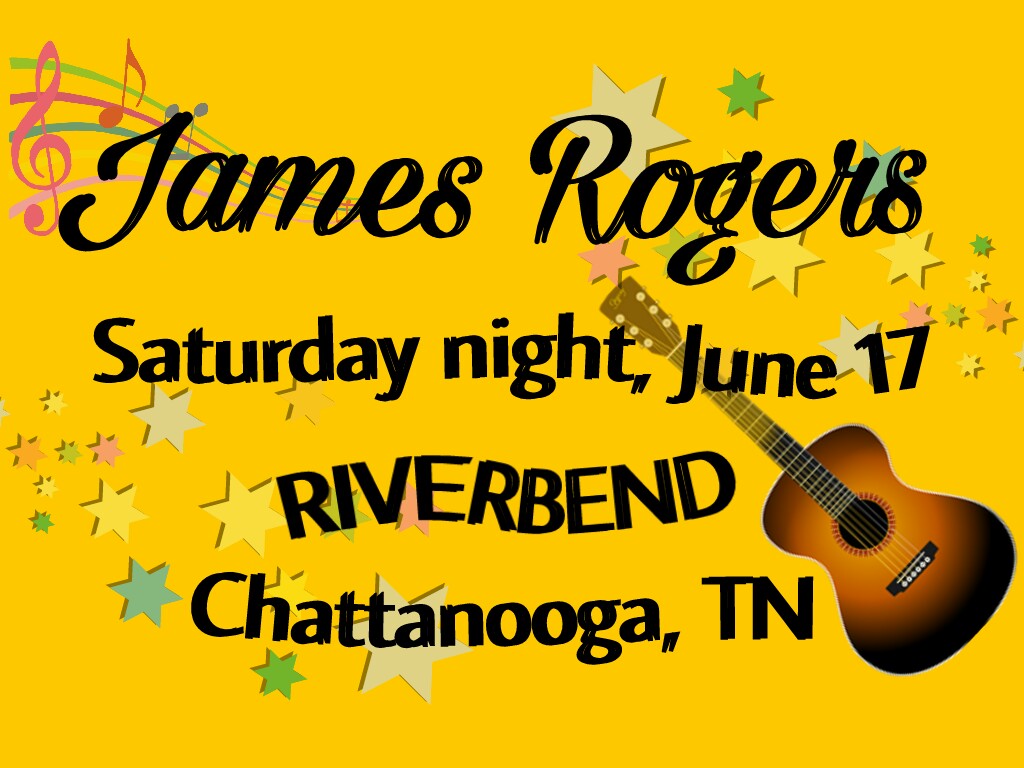 <><><><><><><><><>
<><><><><><><><><>
<><><><><><><><><>
I hope you all got to see this telethon on TV
and maybe you got a glimpse of our James Rogers
busily answering phones!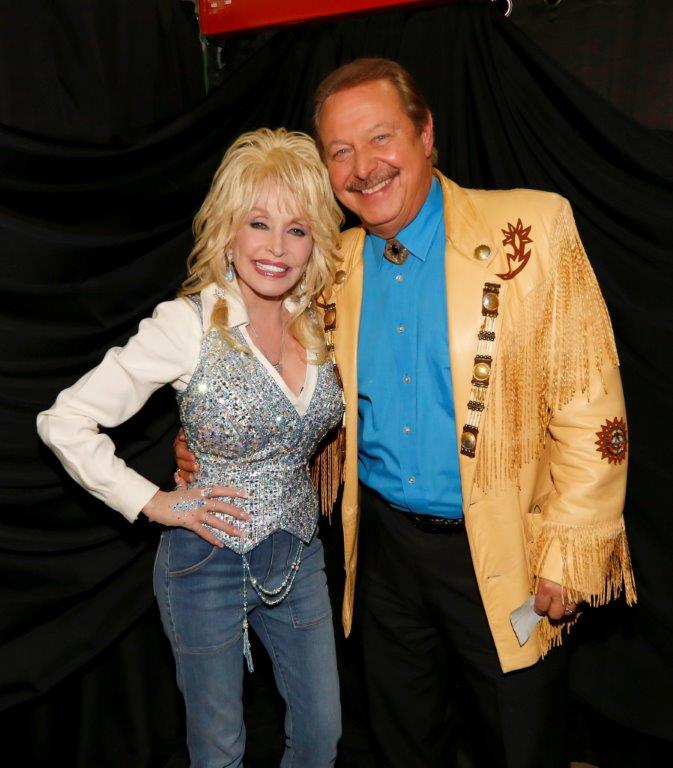 James Rogers and Dolly Parton the night of her Smoky Mt. Rise telethon.
It is estimated now that the event raised $15 million.
James said: "I was very honored to be asked to be part of it!"
How GREAT is THAT!?
(Just added 02-12-17)
<><><><><><><><><>
<><><><><><><><><>

Tuesday, December 13th at 8 PM ET

Our friend James Rogers will be manning the phones in Nashville for this event with Dolly.

Smoky Mountains Rise: A Benefit telethon by Dolly Parton For The "My People Fund".
We hope everyone will consider a donation for the people effected by the fires in the Great Smoky Mountains.
Dolly Parton will be joined by friends Reba McEntire, Alison Krauss, Kenny Rogers and many more as they come together to support a cause that's very personal to Dolly.
Tuesday, December 13th at 8 PM ET for Smoky Mountains Rise: A Benefit For The My People Fund.
You can tune in at Great American Country, RFD-TV, axs, The Heartland Network or on Facebook LIVE!
https://www.facebook.com/DollyParton/videos/10154301268284755/
<><><><><><><><><>
<><><><><><><><><>
<><><><><><><><><>
<><><><><><><><><>
James was on "3 Plus You" channel 3 out of Chattanooga on
Nov. 10, 2016 in promotion for his show for Shriners Hospital.
Thurs. November 17TH
Shrine Temple
CHATTANOOGA, TN
Check out the video by clicking any of the pics below!
Call 423-892-0223 for ticket info!
<><><><><><><><><>
<><><><><><><><><>
I'm very excited about the James Rogers show for Shriners at the Shrine Temple in Chattanooga, TN.
Since James' retirement from Dollywood, he has been enjoying the new world of 'Grandparenting'!
This has had an impact on his traveling performances.
James has canceled his annual Christmas concert to instead do this event for the Shriners Hospital at the Shriners Temple in Chattanooga.

NOTE from Debbie: "It is a very worthy cause and we hope everyone can come.
Not saying for SURE...but we are enjoying retirement and the grand kids so much, this may be one of his last ones."
Below you will find all the details about this special show.
I do hope to see MANY of you there!
Thurs. November 17TH
Shrine Temple
For Shriners Hospital
CHATTANOOGA, TN
Additional Information Can Be
Obtained From The Alhambra Shrine
Call 423-892-0223 or email.
Here's a link to their website:
http://www.alhambrashrine.com/
It is general seating and the doors open at 5:30 and the show begins at 7:00.
(thank you Carolyn Shell for this additional info)
Click Here for a very interesting article about this particular show. You'll want to read all about it.

<><><><><><><><><>
<><><><><><><><><>
I was recently shocked to find out that we've lost another great Friend of James Rogers.
So sad to know this and our sincere condolences to you, Donna and your family.
Skip was a very special friend and will be greatly missed.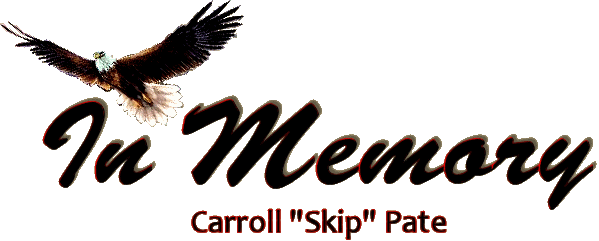 <><><><><><><><><>
<><><><><><><><><>
This showtime is 2PM EST!!
New addition to the SHOW SCHEDULE!!
Sunday Afternoon
October 16TH
Festival at Ketners Mill
Whitwell, TN
CALL: 423-267-5702
See their website:
http://www.ketnersmill.org/
<><><><><><><><><>
<><><><><><><><><>
It was so much fun together with James and the crew!
AND A GREAT TIME WAS HAD BY ALL!!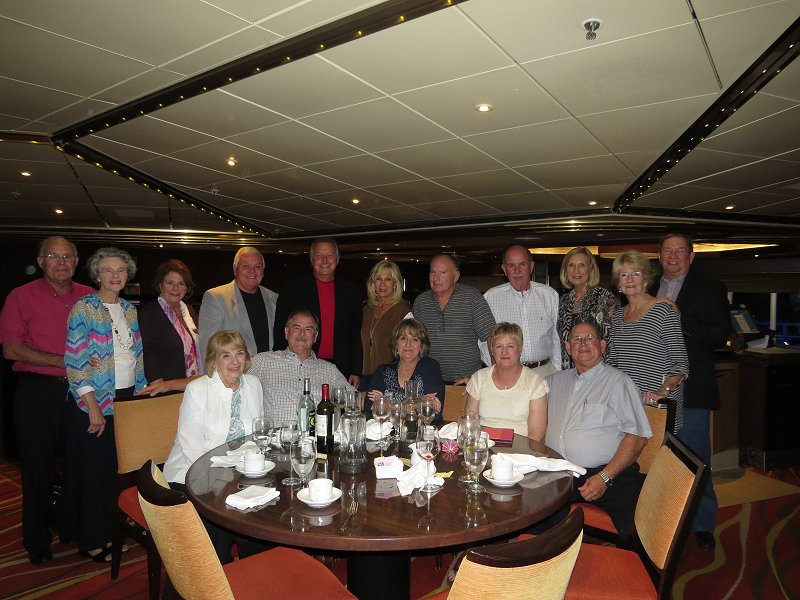 2016 Friendship Cruise Group
I am currently working on a new page for our website to share more pictures and info.
If any of you have pics to share, please send them to me.
(Just added 10-1-16)
<><><><><><><><><>
<><><><><><><><><>
(Just added 9-10-16)
<><><><><><><><><>
<><><><><><><><><>
We have a BRAND NEW CHILDREN'S BOOK!
James and I are VERY EXCITED to announce that our
Jolly Skadoodle-I-Day children's book is NOW AVAILABLE to order!!!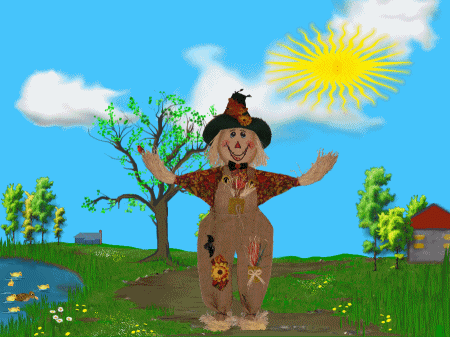 You can order your copy by sending $22.50 (which includes postage and handling) to:
James Rogers
P.O. BOX 159
ROCK SPRING, GA 30739

NOW ALSO AT:
Amazon , Ebay, and Barnes and Noble !!!!
<><><><><><><><><><><><><><><><><><>
<><><><><><><><><>

We have a clip from James' Sat., April 16th show in Marion VA.
Click here to view video!
(Just added 4-21-16)
<><><><><><><><><>
<><><><><><><><><>
Sharing this March 5, 2016 post from Debbie Rogers:
James Rogers at the Ronald McDonald telethon at Ronald McDonald House.
Please contribute to a very worthy cause and one that James has supported for many years.
We are lucky to have not ever required there services. Please be generous.

3-6-16
<><><><><><><><><>
<><><><><><><><><>

James' CD with Dolly Parton, "Beyond The Call" is NOW available!

If you want to order it by mail, the cost is $22.00.

(That includes the postage)

Send your order to:

James Rogers

P.O. Box 159

Rock Spring, GA

30739

<><><><><><><><><>
<><><><><><><><><>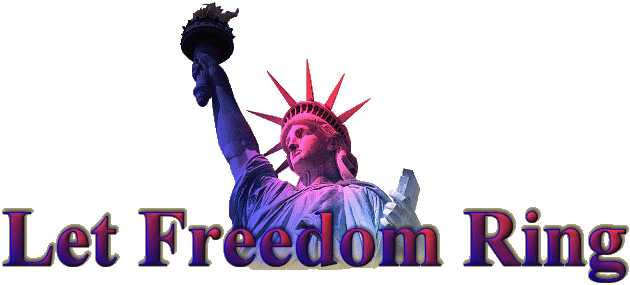 <><><><><><><><><>
<><><><><><><><><>
See this VIDEO of "Brand New Day" on YouTube!!
Awesome, beautifully performed song by James with spectacular photos by photographer Deane Dozier.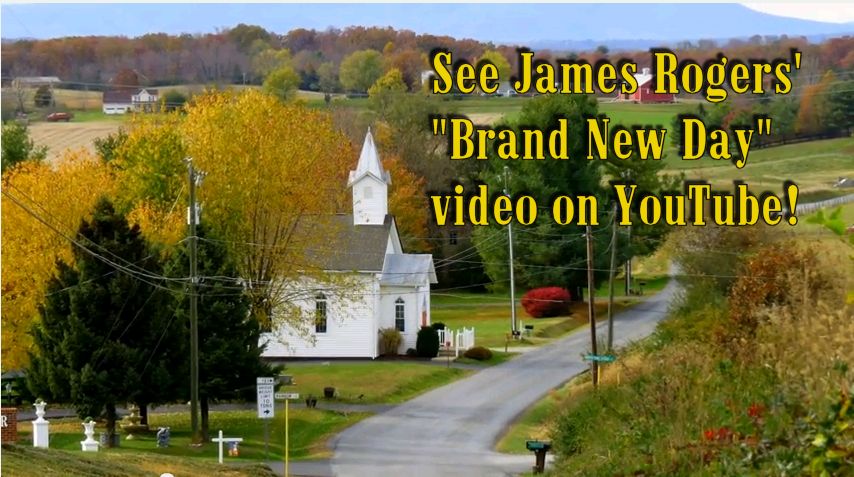 (just added 6-5-15)
<><><><><><><><><>
<><><><><><><><><>

If you haven't seen this, you do NOT want to miss it!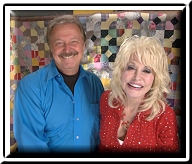 (VIDEO-BeyondTheCall.mov - 98.8MB)
"Beyond the Call"
AWESOME!
Now on YOUTUBE

(Just added 4-21-15)
<><><><><><><><><>
<><><><><><><><><>

*click above scroll to bottom of page to order*

<><><><><><><><><>
<><><><><><><><><>
I no longer have the PO address that was on my old business cards.
If you need to send correspondence please send to:
Freda Shepherd
129 Shepherd Rd.
Cordova, AL 35550
or email me at:
rfs2@bellsouth.net
Thanks,


<><><><><><><><>
<><><><><><><><>
If you haven't been able to find James' new Facebook Page, I've created a link here which will lead you there.

For questions or comments, please email me.
<><><><><><><>
><><><><><><><><><><><><><><><><><><><><><><><><><><><><><><><>


I want to especially THANK you all for your wonderful comments and kind words
about my work here, on our "Friends of James Rogers" website.
It is a pleasure and an honor for me, and as I told each one, I want it to be a fun thing for us all.


<><><><><><><><><><><><><><><><>