***********
On August 2, 2011, our friend and favorite entertainer, James Rogers, was presented with
National Society Daughters of the American Revolution's Medal of Honor!
He was acknowledged for his many contributions and acts of PATRIOTISM.
This is the HIGHEST honor that can be bestowed upon a non-member of the NSDAR,
and James is thrilled, humbled, and so very grateful to have received such an awesome recognition.
We, as "Friends of James Rogers" want to CONGRATULATE you, James!
We are so proud of you..and FOR you!
You are certainly 'One of THE BEST of the GOOD GUYS' and our hero!
**********************
***********
Below, are some photos and a note from James.


"AL CECERE, BROUGHT CHALLENGER TO THE STATE CONVENTION.... HE KNEW I WAS
TO GET THE AWARD AND HE WANTED TO BE THERE...AND FLY CHALLENGER FOR ME."

"IT WAS WONDERFUL...."


***********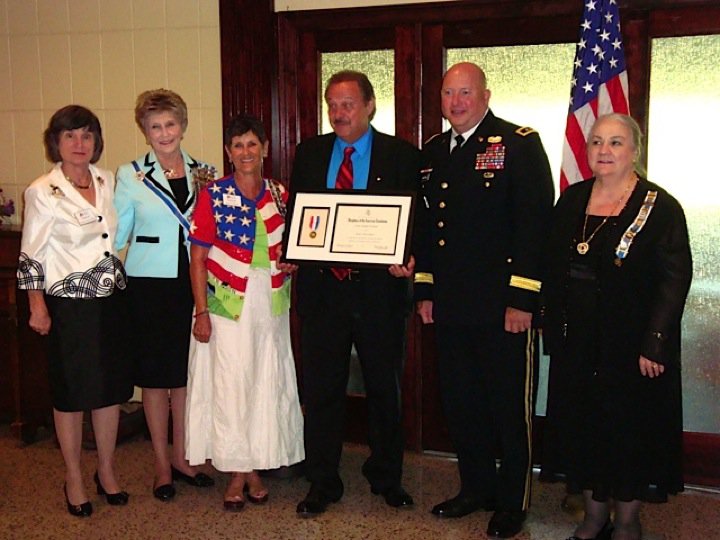 MARYVILLE TENNESSEE AT THE GREEN MEADOWS COUNTRY CLUB.
JAMES WAS PRESENTED THE
DAUGHTERS OF THE AMERICAN REVOLUTION MEDAL OF HONOR FOR PATRIOTISM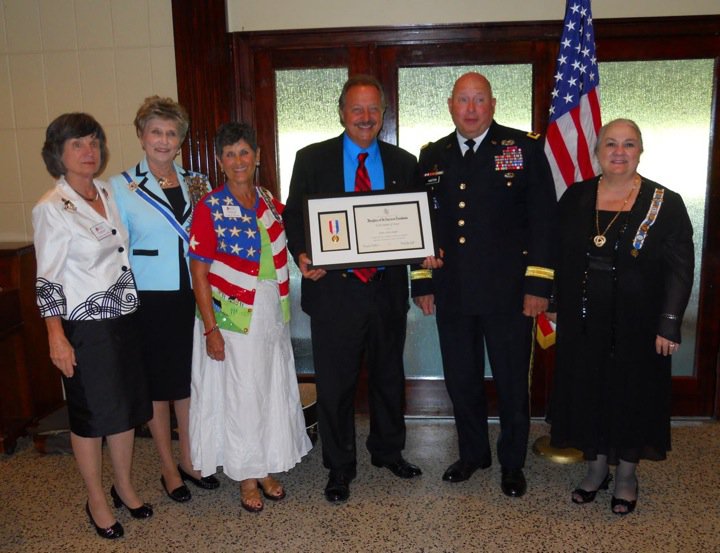 LEFT TO RIGHT:
CHARLOTTE MILLER, LINDA JONES, LYNDA WILLIAMS, JAMES ROGERS, MAJOR GENERAL TERRY (MAX) HASTON, AND OLLIE ELLISION
***********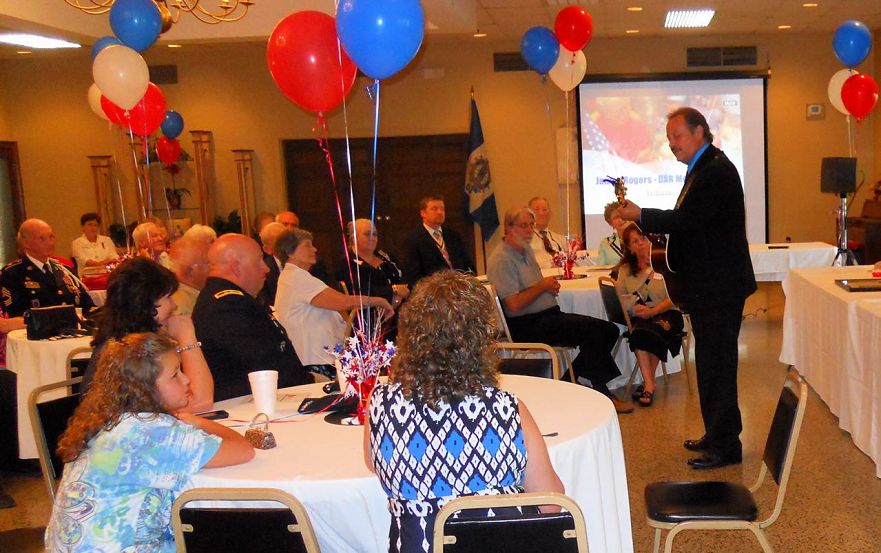 James sings "Fly Eagle Fly" during the ceremony.
***********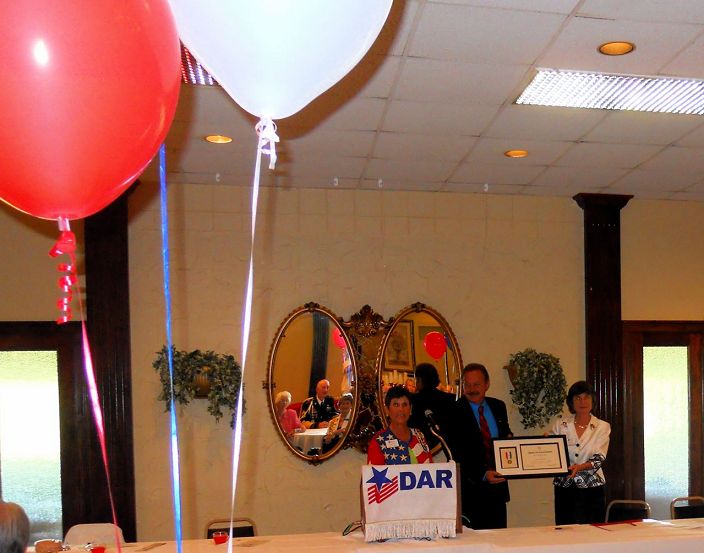 ***********
We also have a great 'FULL-PAGE' newspaper article from the 'Daily Times'!!
Click small 'thumbnail image' below to view larger image.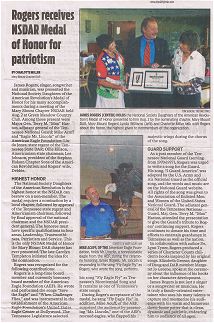 ***********
*****
Music playing is James' "Fly Eagle Fly" from his instrumental album "Summer Dreams".
Music file is compressed for internet use, and shorter download time, so is not best quality sound.
Please visit James' website or attend his shows and purchase his music.
***********

**********************