***
Once again, I do so much appreciate these photos of James' 2012 show in Green Bay!!
Thank you, Eileen Anderson for sending them!
Eileen says:
"As always, James put on a fantastic show. No matter how many times I hear some of the routines that he does, I laugh every time! "
****
Also THANK YOU to Carol Debeuklear for these comments on the show:
James was awesome on Saturday night (as always).
He sang 2 new songs which were wonderful.
He told us that he didn't need a song list to use because us people up in Green Bay always supply him with a lot of requests and there were more than he could sing in 1 night. James also reminisced about his appearances in GB and how much we meant to him.
We certainly feel the same way about him. HE IS MY FAVORITE ENTERTAINER! I hope that we can travel to see him in the future.
****
James also commented about this show:
THE SHOW IN GREEN BAY WAS GREAT.... AND THE FANS AND FRIENDS WERE OUT IN FORCE...

I LOVED IT AND WILL MISS MY FRIENDS IN GREEN BAY, BUT MAYBE THEY WILL COME TO SEE ME IN DOLLYWOOD OR SOMETHING.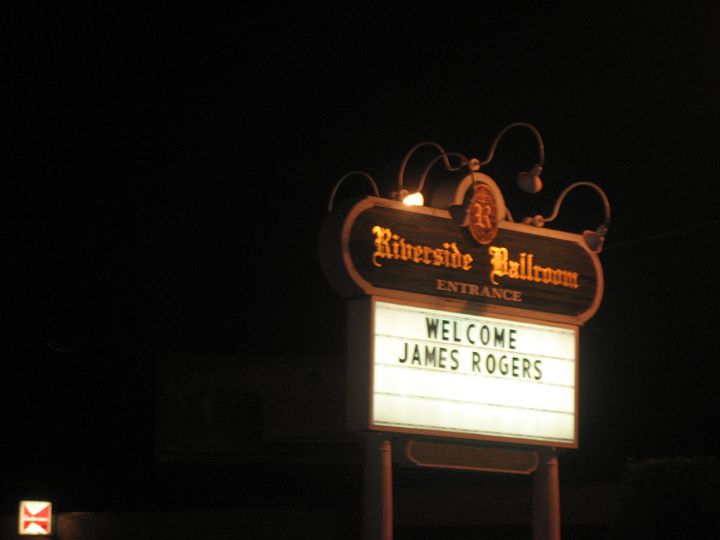 ***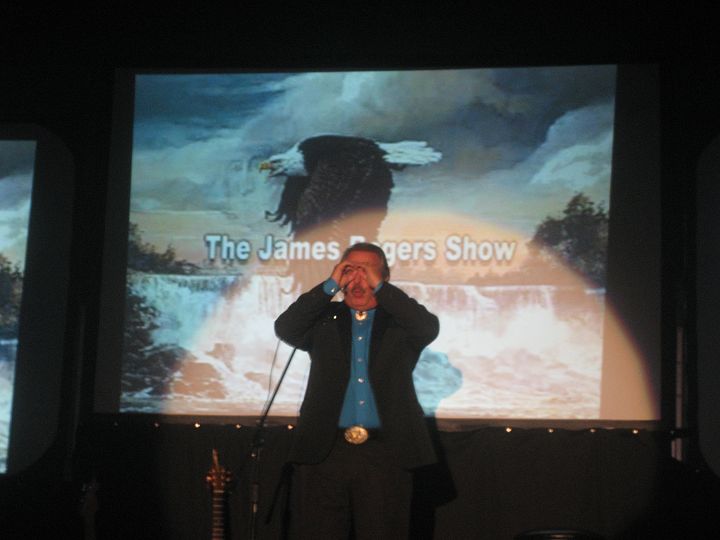 ***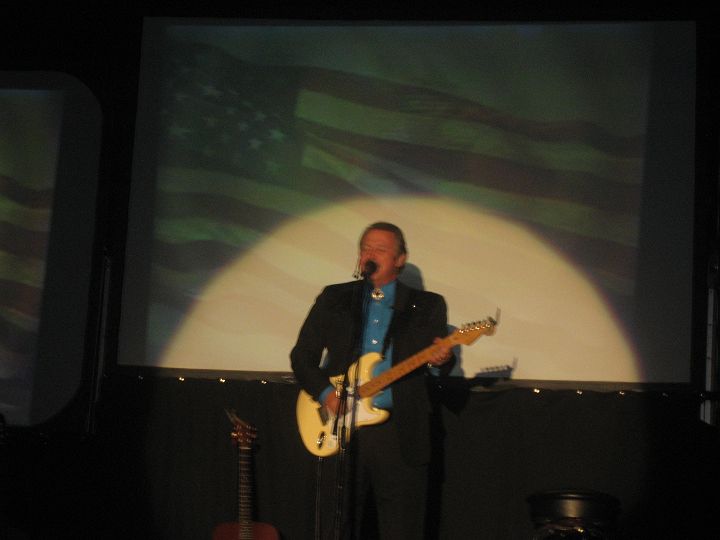 ***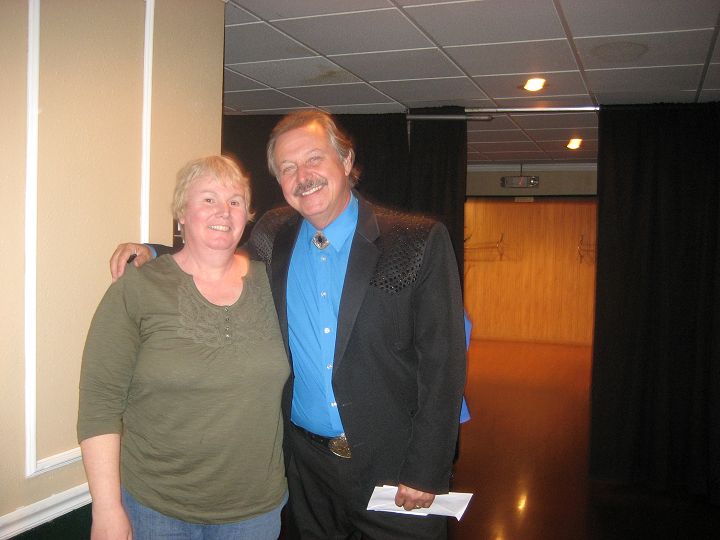 Eileen Anderson and James
***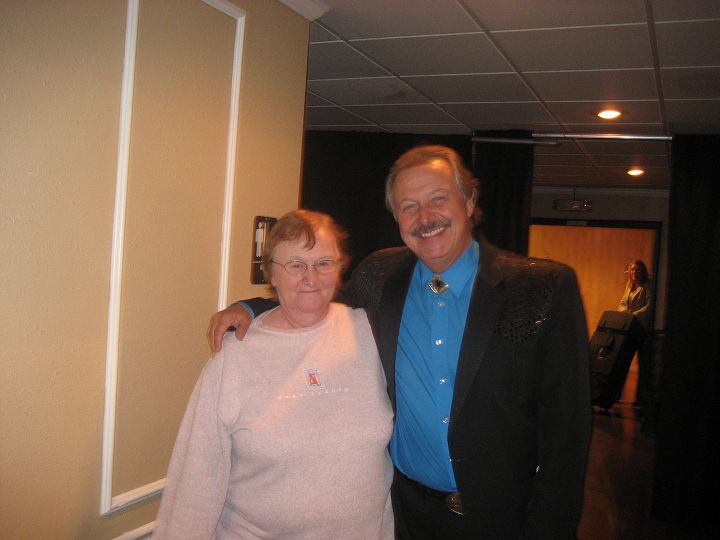 Eileen's sister, Carol and James
***


****************