NEWS
About the Fans


********
************************
********
Nancy Peltier
*In Memory*
*****
******
From Penny Peltier:
She loved working in the yard.
She collected Angels and of course, eagles.
She loved to travel, especially the cruises, and enjoyed her friends immensely.
She loved spending time with her family. She donated to several charities.
I'm learning that everyone she came in contact with knew her and loved her----

from the banker, her investment broker, the vet---everyone we've talked to in settling her estate seems to have known her personally.
She loved laughing at herself.
One day her mother came into the kitchen and Nancy had some oats on the counter rolling them with a rolling pin.
Nana said, " Nancy, what are you doing?" Aunt Nancy's reply, " the recipe called for rolled oats!"
We loved telling this story many times.
Daddy said to add this. Lol:
BUT, she fussed at her brother all the time for not keeping his check book balanced!!!!!
(I don't know if you knew she was a book keeper for over 40 years)
********
From Tim Peltier
October 15
Aunt Nancy died at 1 o'clock this morning. She died peacefully knowing that she would see Jesus on resurrection morning.
We are so saddened to loose our Nancy.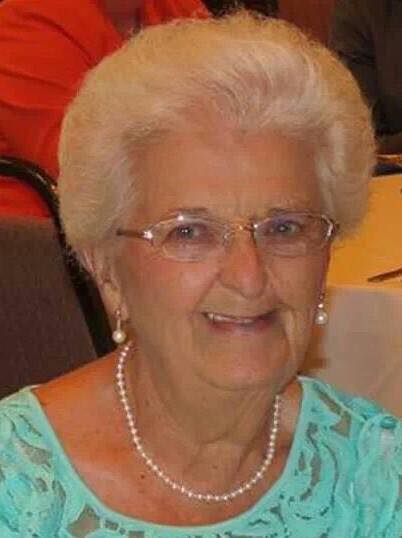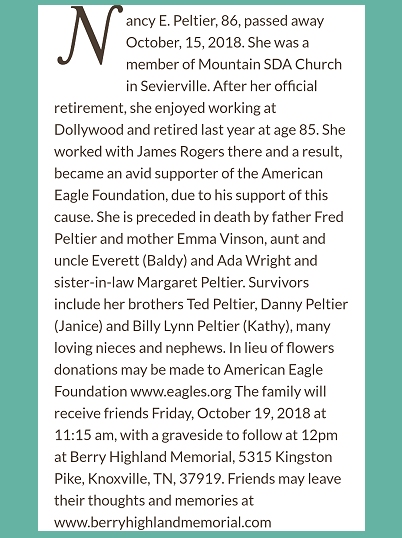 ************************
************
************
Barbara Smith
*In Memory*
Barbara Smith passed away . ..on October 31, 2018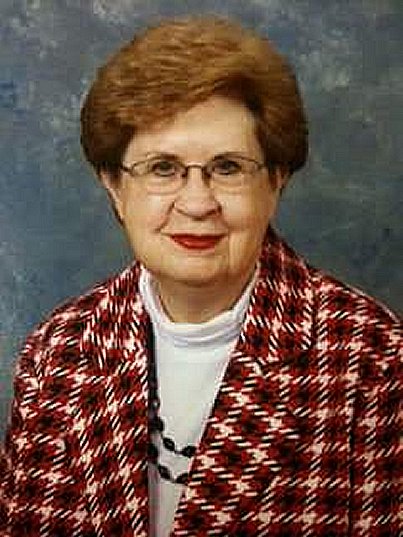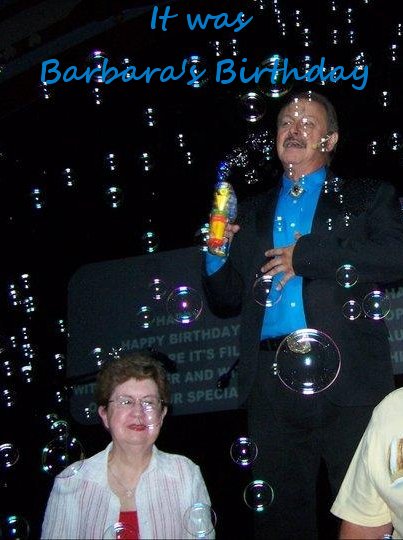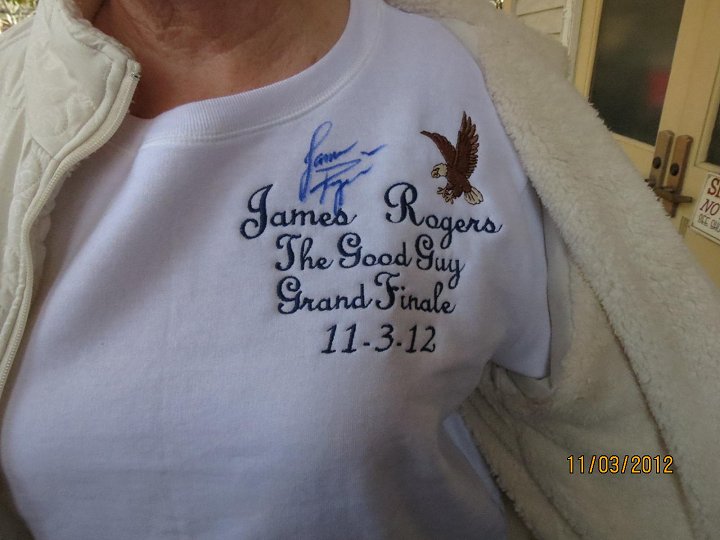 It was so sad to hear of Barbara's passing.
She was a wonderful, devoted friend and fan of James Rogers
and worked tirelessly in promoting the Alzheimers walkathons for his teams.
She helped James raise thousands of dollars for the Alzheimer's memory walk over the years and
it was through her efforts mainly, that the James Rogers team would take first place.
She was truly a wonderful lady a wonderful friend Of James Rogers

See her obituary:
https://www.littledavenport.com/notices/Barbara-Smith
************************
************************
Pat Warren
*In Memory*
Pat passed away September 20, 2018
We are so saddened about the loss of Pat. She was a very loyal fan and friend of James Rogers through many years.
She is surely missed!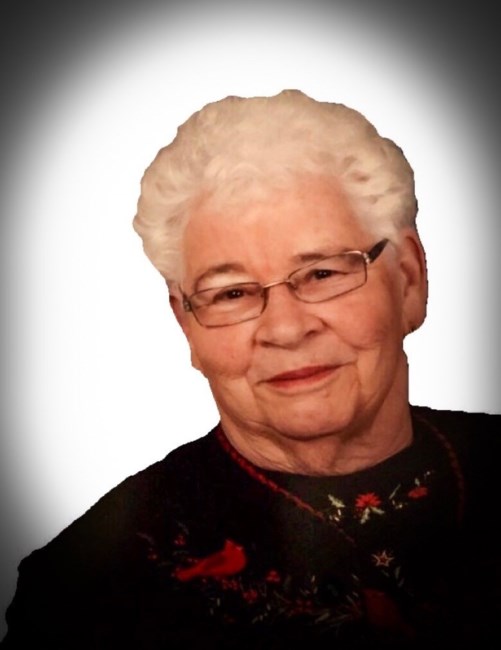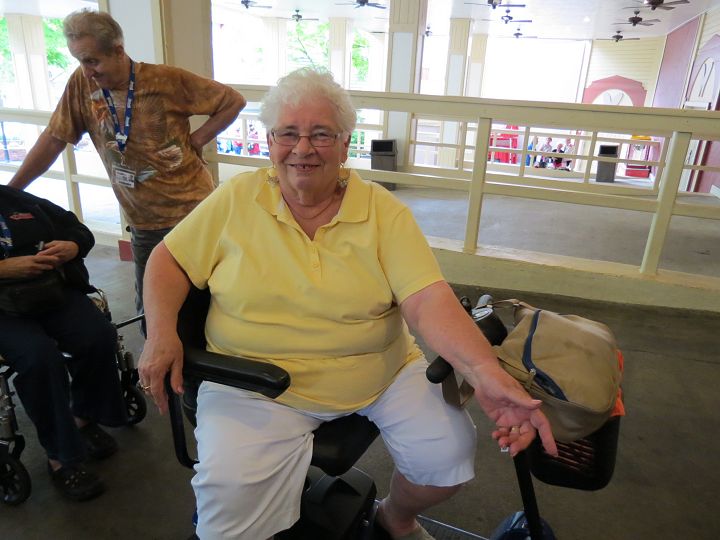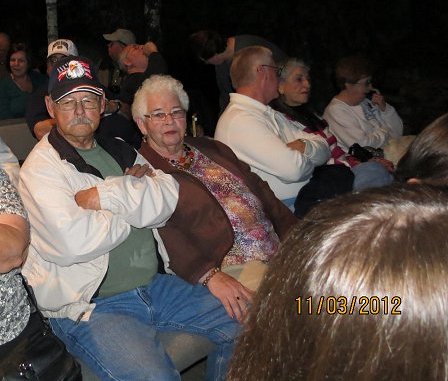 Pat Warren obituary:
https://www.dignitymemorial.com/obituaries/greeneville-tn/patricia-warren-7997404
************************
************************
Corabelle Rape
*In Memory*
See dedication page to her below:
************************
************************
I was recently shocked to find out that we've lost another great Friend of James Rogers.
So sad to know this and our sincere condolences to you, Donna and your family.
Skip was a very special friend and will be greatly missed.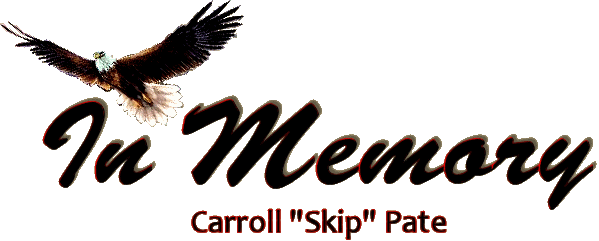 We lost Carroll "Skip" Pate, Jr on March 14, 2016 to an auto accident.
Carroll "Skip" Pate, Jr, age 70, of Del Rio, TN passed away Monday, March 14, 2016.
He was a Veteran having serving in the United States Navy during Vietnam; and was also a Mason.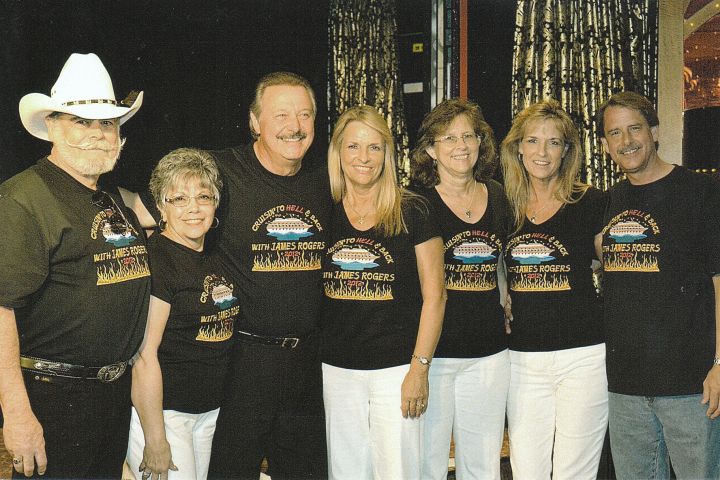 ************************
********
SO very sorry to hear of the passing of Doris Martin.
Doris and Paul have been two of our (mine personally) favorite people and loving and devoted fans of James Rogers and his work for many years.
You've never seen anyone sweeter or friendlier than the two of them.

We had just recently heard of Doris' very bad state of health, and have been in contact with their granddaughter Lauren Loson.

Yesterday, (Sept. 14, 2013) I heard that Doris had passed away.

Lauren told me that at the memorial services, during the slideshow presentation they played "Fly Eagle Fly".

Doris was such a sweet dear person, always smiling with a great outlook.
She will be greatly missed by her friends and all of us 'friends of James Rogers'.

To Paul, and to you, Lauren and the rest of the family...we can't say enough about how sorry we are for your great loss.

I took this photo of them, the last time I saw them. They were at Dollywood in Pigeon Forge, TN and as always when they were able..were on the front seat of James' show.
Doris Willodean (Dean) Carroll Martin, aged 83 years, passed from this life to her heavenly home on Saturday, August 24, 2013.
She was a longtime resident of Brookhaven, GA, where she resided with her husband of 59 years, Paul Albert Martin of Newark, NY.
She was born in Chattanooga, TN on May 3, 1930 to the late Randolph Floyd Carroll and Ada Mae Taylor Carroll.
Mrs. Martin was preceded in death by her siblings: Raymond Eugene Carroll, Thomas Eddie Carroll, Charles Herbert Carroll,
Mildred Elizabeth Carroll Jackson, Frances Ollie Carroll, Dorothy Virginia Carroll Denniston, Alice Wanda Carroll Hawley,
and Joyce Raydean Carroll Carter; and her grandson: Christopher Lee Loson.
Left to cherish her memory are daughters, Jane Ann Martin DeVries (Doug), Joan Elizabeth Martin Stabilito (Frank), and son, James Albert Martin (Tina); grandchildren: Brad Patrick, Brian Patrick, Lauren Loson Doege (Erin), Nathan Martin, Joshua Martin, Breanna DeVries, and Madison DeVries;
and great-grandchildren: Haley Doege and Jordan Doege.
Mrs. Martin grew up in church and was a member of the North Chattanooga Church of God.
She loved Southern Gospel music; a comfort to her in her later wheelchair-bound days.
She was a beloved wife, mother, grandmother, and great-grandmother, and she will be greatly missed.
A memorial service celebrating her life will be held at 11:00 a.m. on Wednesday, August 28, 2013
at Mountain West Church of God, 4818 Hugh Howell Road, Stone Mountain, GA 30087.
The family will receive friends prior to the service at 10 a.m.
For those who prefer, in lieu of flowers, the family has requested donations be made to the American Diabetes Association in her memory.
(American Diabetes Association, 1701 N. Beauregard St., Alexandria, VA 22311 or www.donations.Diabetes.org).
********
********
************************
Nancy Thomas
See Nancy's Page
*In Memory*
********
********
Buck Gilliam
See Buck's Page
*In Memory*
********
************************

If you have items of interest to share with other members, please..pass them on to me, and I'll post them here.