Notes From James
EDITION 1
Friday, March 26, 2010




*****



THIS PHOTO WAS TAKEN OF JAMES OUTSIDE THE 'RIVERSIDE BALL ROOM' IN GREEN BAY,
SHORTLY BEFORE THE BIG SHOW.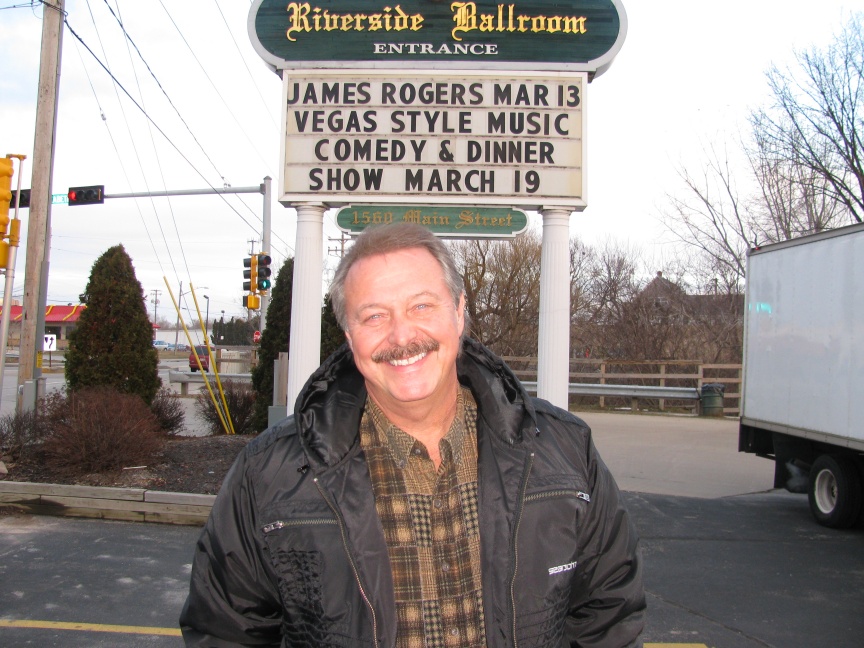 EVEN THOUGH JAMES HAD NOT PERFORMED IN GREEN BAY IN OVER TWENTY-FIVE YEARS, HIS FANS HAD NOT FORGOTTEN HIM.
THE SOLD OUT CROWD WAS AS EXCITED TO SEE JAMES AS JAMES WAS TO SEE THEM.
IT WAS A GREAT NIGHT!
JAMES WILL BE RETURNING NEXT MARCH 2011.
THANKS, TO ALL THE WONDERFUL FANS FOR YOUR SUPPORT.
WOW! WOW! WOW!
**
THE RIVERSIDE BALL ROOM HAS SOME INTERESTING HISTORY.
THIS WAS THE PLACE WHERE BUDDY HOLLY, RITCHIE VALENS, AND THE BIG BOPPER
PERFORMED THEIR NEXT TO LAST SHOW.
THEY FLEW FROM GREEN BAY TO IOWA... AND AFTER THAT SHOW, THE 'AMERICAN PIE' TOOK OFF
... AND ....

"IT WAS THE DAY THE MUSIC DIED".

************

ON THE WAY HOME FROM GREEN BAY, JAMES STOPPED TO VISIT THE BEAUTIFUL 'PORT WASHINGTON LIGHTHOUSE'.
JAMES LOVES LIGHTHOUSES.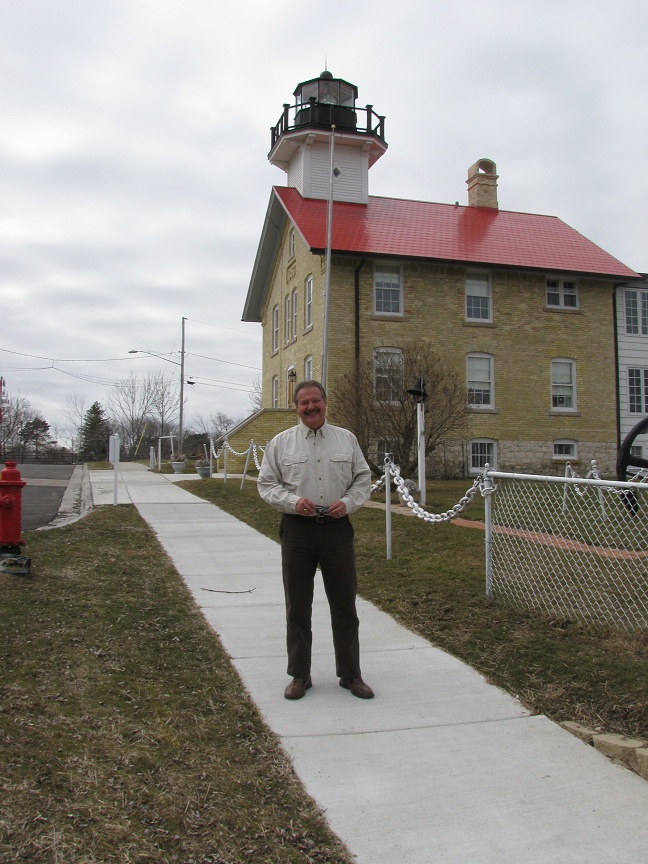 ************



This is a newspaper article from the March 9, 2010 'Citrus County Chronicle',
and is in reference to James' Jan. 30, 2010 show at 'Curtis Peterson Auditorium' in Lecanto, FL.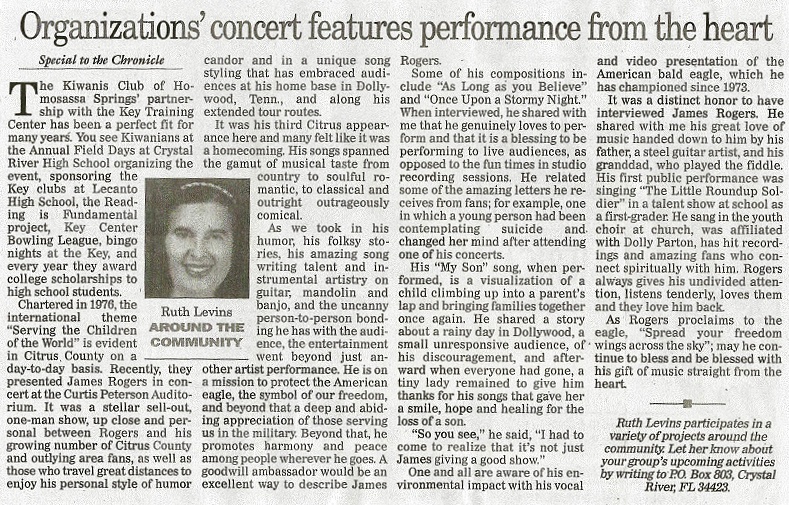 ************

******************************