What's NEW?
I know that when you go to a web site, you're usually wondering,
'Has anything changed??' and 'What's NEW?'
Here you will find the latest updates to our fan club website.
Hopefully, this will help to make the site more user friendly.
Check in often for the latest NEW pages, or information.
<><><><><><><><>
Just a note..
Sometimes when opening a web page that has lots of graphics (or large image or sound files),
it may be necessary to refresh the page in order for all the images to load...especially with the newer systems.
If you are accessing our website via a mobile phone, you probably are NOT getting some of the intended effects.
On some phones, the background music will not be heard...also...the different styles of scripts such as 'Java' may not be available.
So, when possible, please view our website via a computer, for full enjoyment.
The pages I build for our website include different types of scripting and lots of graphics, so...
for BEST performance, I do suggest using 'Internet Explorer' for browsing.
It has been brought to my attention that other browsers (Firefox, Google Chrome, etc.) do NOT allow the background music, and some of the scripting
that MOST of these pages will include. SO sorry about that!
WHEN I GET A CHANCE, I will try to find out how to make my pages adaptable to at least MOST browsers.
I am NOT a PROFESSIONAL by ANY stretch of the imagination, Ha!...but I will do my best to make this website work for as many as I can.
So sorry that some of you haven't been able to get the 'full effect' of some of our material.
If you see problems with viewing of our website, please EMAIL ME.
Thanks SO much to so MANY of you, for your support in my efforts to keep this site up and running.

<><><><><><><><><>
<><><><><><><><><>

JUST ADDED 11-12-22
<><><><><><><><><>
<><><><><><><><><>

NEW INFO ON SCHEDULE!!!


Check it out!!
(just updated 10/1/2022)
<><><><><><><><><>
<><><><><><><><><>
A note from Debbie Rogers
August 22
The City of Fort Oglethorpe, the City Council, and the mayor of Fort Oglethorpe
honored James tonight for his 50 years in music and for being such a great ambassador
for his home town by naming a street after him.
"James Rogers Way" is located close to the Polo Field and Bandstand
where many Labor Day concerts took place.
So very proud of this man !!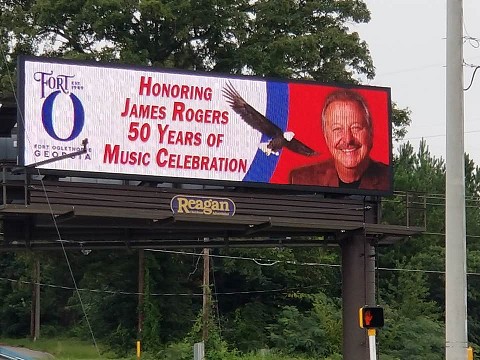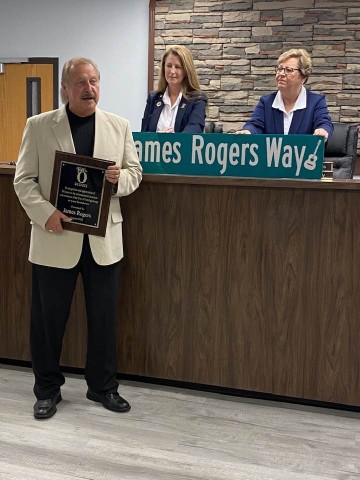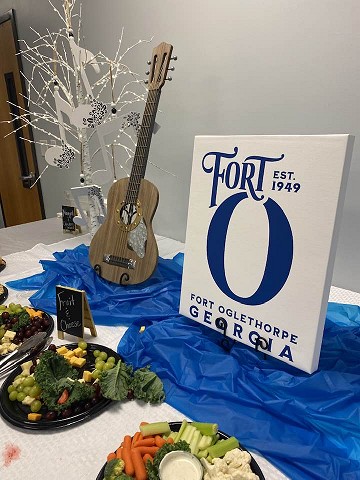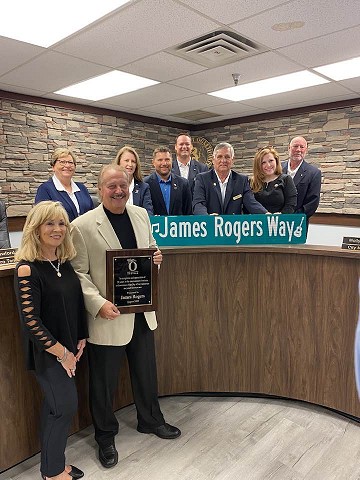 And WE'RE proud of you too, James!!
CONGRATULATIONS!
(just added Oct 1, 2022)
<><><><><><><><><>
<><><><><><><><><>
A note from James:
This evening (July 16th) at 8PM the video highlights from my
James Rogers 50 Years of Music Celebration Show will premiere on YouTube.
I hope you will watch and enjoy.
Thanks so much to all of you who attended and for letting me be a song in the soundtrack of your life.
Fly Eagle Fly
***
(Click Image Below to go to the video on YouTube)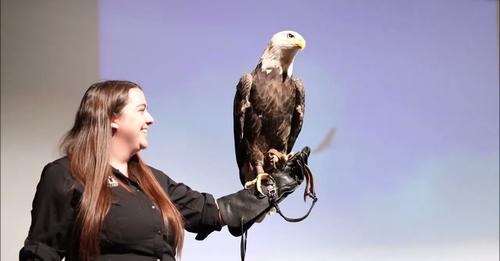 (Just added 7-16-2022)
<><><><><><><><><>
<><><><><><><><><>
Here's some super great news that you guys will want to know!

The American Eagle Foundation is building the nation's largest education,
rehabilitation and research center in the US for the bald eagle and other birds of prey.
In their Education building, they have 3 classrooms,
the main classroom will officially be called
"The James Rogers Educational Eagle Room"
in honor of our James Rogers!!
There will be plaque located beside the entry door!
How AWESOME is THAT!!???

This facility will be located in Kodak, TN

(Just added 6-28-2022)
<><><><><><><><><>
<><><><><><><><><>
<><><><><><><><><>
<><><><><><><><><>
September 23

JAMES IS RETURNING TO THE COUNTRY TONIGHT THEATER
<><><><><><><><><>
<><><><><><><><><>
What an honor it is to be a FRIEND OF JAMES ROGERS!!
CHECK OUT THE LATEST EXCITING NEWS ABOUT OUR JAMES ROGERS!!!
James Rogers Receives State of Georgia Awards
(Click link above!)
Just added 6-15-2022
<><><><><><><><><>
<><><><><><><><><>

We have a new event !!!

Click image above for the details!!
(JUST ADDED June 3, 2022)
<><><><><><><><><>
<><><><><><><><><>
See Show Schedule for details!
(Just added March 23, 2022)
<><><><><><><><><>
<><><><><><><><><>
<><><><><><><><><>
<><><><><><><><><>

"Vents" magazine (music business publication) has published an article about James.


Even though it is old information to many of our "Friends" we thought you might enjoy!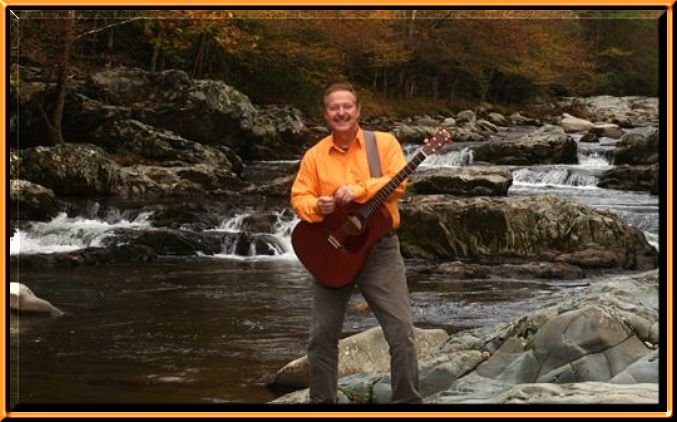 (CLICK IMAGE ABOVE TO READ THE ARTICLE)
ADDED NOV. 16, 2021
<><><><><><><><><>
<><><><><><><><><>
<><><><><><><><><>
<><><><><><><><><>
Our friend, James Rogers NOW has a brand new book!!
"The Story Of A Song Fly Eagle Fly"
Of course, a fabulous song must have a fabulous story behind it!!
"Fly Eagle Fly" is certainly an incredible song!
We who have known and loved James for many years, or those of you who have just recently come to know him,
have certainly been moved to tears by this wonderful song many times.
NOW, we can read all about how it came to be, and why it is so very special and loved!!

Click image below to read all about how to get YOURS!!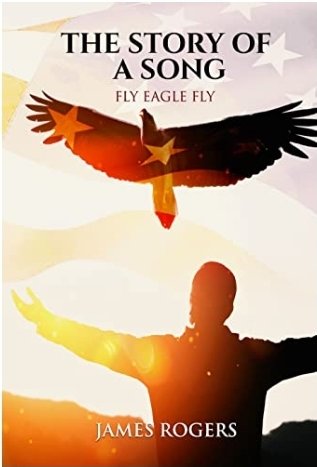 (JUST ADDED-Oct 31, 2021)

<><><><><><><><><>
<><><><><><><><><>

FINALLY!!
Just added a new page to the Songs And Lyics Page!!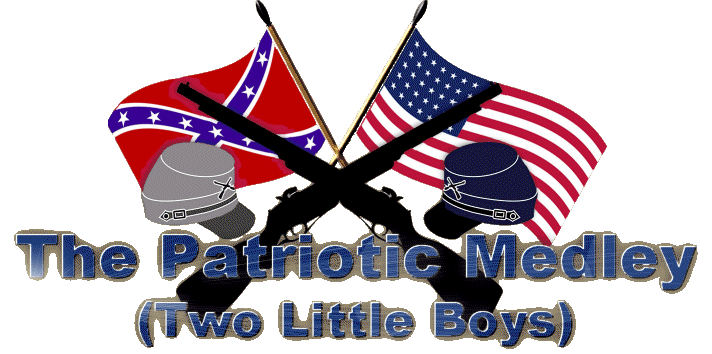 (Click image above and ENJOY!)
Just added 7-22-2021

<><><><><><><><><>
<><><><><><><><><>

James has a brand new INCREDIBLE product now available for purchase!!
It's EVERYTHING you've always loved by James on Flashdrive!!
Click image below for details: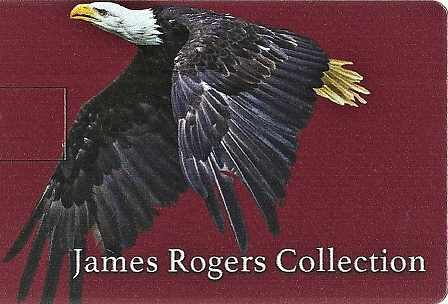 (Just added 3-19-2021)
<><><><><><><><><>
<><><><><><><><><>

Hello Friends of James Rogers
It was brought to our attention that someone was reselling a vintage video of James Rogers
We wanted you to know
If anyone out there is interested in "vintage " materials and other products that we hope you will first look for it on our websites
or contact us and tell what you might want. We can make it available and promise you won't beat our price.
Thank you

<><><><><><><><><>
<><><><><><><><><>

Congressman Steve Cohen from Tennessee has made
some disparaging remarks about our National Guardsmen.
Well....Here's a song
WRITTEN BY A TENNESSEE NATIONAL GUARDSMAN (James Rogers)!
FOR THE GUARD...
"THAT IS THE FEELING AND THAT'S WHAT IT MEANS TO ME"
FOR MY GOD AND MY HOME THAT I LOVE

(click link above)

God Bless the National Guard and
God Bless America!!!!!

(just added 1-21-2021)
<><><><><><><><><>
<><><><><><><><><>
Here's a brand new TV show just aired for the first time last night (Sept. 24th, 2020) out of Chattanooga, TN!!
Our James Rogers sings his original, "Everything Is Gonna Be Alright" as the closing song!!
We're SUPER PROUD of you, James!!
Show looks to be about 1hour and 12 min. long.
(Just added 9-25-2020)
<><><><><><><><><>
<><><><><><><><><>
"This Is America"
May we NEVER allow her greatness to be taken away!
Happy Independence Day to ALL!
HAPPY BIRTHDAY AMERICA!

Check out our new page!!
Just added 7-3-2020
<><><><><><><><><>
<><><><><><><><><>
WE, James Rogers and FRIENDS want to say THANK YOU to all the folks
who are putting their lives on the line for us in this time of the troubling Covid 19 Virus!
We dedicate this special page to ALL of our Heroes!
(click image below)

April 19, 2020
<><><><><><><><><>
<><><><><><><><><>
During the Hartwell, GA show James and the gang sang
Happy Birthday to Dolly!!
SO COOL!!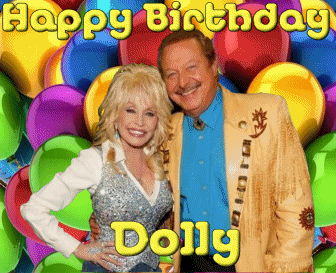 (Click image above to see the video)
Just added 1-21-2020
<><><><><><><><><>
<><><><><><><><><>
SEE INTERVIEW WITH JAMES FOR THE COUNTRY MUSIC TV SPECIAL!
(CLICK LINK IMAGE BELOW)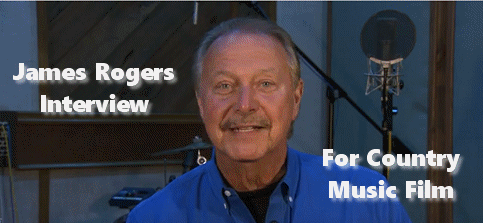 (JUST ADDED 9/17/20)
<><><><><><><><><>
<><><><><><><><><>
I finally finished the new page for James' Award Ceremony and Hall of Fame Induction.
Many thanks to Jack and Gale Haggard, Steve Bernards and James for these pics (If I've left anyone off, please let me know)and videos.
Just added (5-2-19)
<><><><><><><><><>
<><><><><><><><><>

If you haven't seen this, you do NOT want to miss it!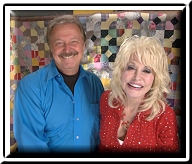 (VIDEO-BeyondTheCall.mov - 98.8MB)
"Beyond the Call"
AWESOME!
Now on YOUTUBE

(Just added 4-21-15)
<><><><><><><><><>
<><><><><><><><><>

*click above scroll to bottom of page to order*

<><><><><><><><><>
<><><><><><><><><>
I no longer have the PO address that was on my old business cards.
If you need to send correspondence please send to:
Freda Shepherd
129 Shepherd Rd.
Cordova, AL 35550
or email me at:
rfs2@bellsouth.net
Thanks,


Click here to sign up for our FREE "E-News"
BY THE WAY.. you will see ADVERTISEMENTS for various things on your E-newsletter when you receive it.
PLEASE forgive...those are NOT FROM ME, nor do they have ANYTHING to do with James Rogers or "Friends of James Rogers"!
They are a condition of having the newsletter as a FREE service from 'Bravenet'.
Thanks to all of you who have signed up already.
If you have questions..please let me know.
Any suggestions or comments are welcomed.

*****
About E-News Subscriptions...Please note:
After you go through the initial subscription steps you will receive an EMAIL
with instructions that you must follow to CONFIRM your subscription.
Until you complete the process, you will be on a 'PENDING' list and will not receive the newsletters until your subscription is confirmed.
PENDING subscriptions that have been unconfirmed for more than 7 days
will be removed automatically (by BRAVENET, not by me)
to free up space on our mailing list when new subscribers are added.

<><><><><><><><><>
<><><><><><><><><>
<><><><><><><><>
<><><><><><><><>
If you haven't been able to find James' new Facebook Page, I've created a link here which will lead you there.

For questions or comments, please email me.
<><><><><><><>
><><><><><><><><><><><><><><><><><><><><><><><><><><><><><><><>


I want to especially THANK you all for your wonderful comments and kind words
about my work here, on our "Friends of James Rogers" website.
It is a pleasure and an honor for me, and as I told each one, I want it to be a fun thing for us all.


<><><><><><><><><><><><><><><><>