What's NEW?
I know that when you go to a web site, you're usually wondering,
'Has anything changed??' and 'What's NEW?'
Here you will find the latest updates to our fan club website.
Hopefully, this will help to make the site more user friendly.
Check in often for the latest NEW pages, or information.
<><><><><><><><>
Just a note..
Sometimes when opening a web page that has lots of graphics (or large image or sound files),
it may be necessary to refresh the page in order for all the images to load...especially with the newer systems.
If you are accessing our website via a mobile phone, you probably are NOT getting some of the intended effects.
On some phones, the background music will not be heard...also...the different styles of scripts such as 'Java' may not be available.
So, when possible, please view our website via a computer, for full enjoyment.
The pages I build for our website include different types of scripting and lots of graphics, so...
for BEST performance, I do suggest using 'Internet Explorer' for browsing.
It has been brought to my attention that other browsers (Firefox, Google Chrome, etc.) do NOT allow the background music, and some of the scripting
that MOST of these pages will include. SO sorry about that!
WHEN I GET A CHANCE, I will try to find out how to make my pages adaptable to at least MOST browsers.
I am NOT a PROFESSIONAL by ANY stretch of the imagination, Ha!...but I will do my best to make this website work for as many as I can.
So sorry that some of you haven't been able to get the 'full effect' of some of our material.
If you see problems with viewing of our website, please EMAIL ME.
Thanks SO much to so MANY of you, for your support in my efforts to keep this site up and running.

<><><><><><><><><>
<><><><><><><><><>

(Just added 9/28/23)
<><><><><><><><><>
<><><><><><><><><>

You will LOVE reading all about James' INCREDIBLE experience attending the Medal Of Honor Presentation
at the White House with Captain Larry Taylor!!

Just click the above image link
(Just added 9-24-23)
<><><><><><><><><>
<><><><><><><><><>
See the poster for James' PRE-Veteran's Day Show!
Click image below!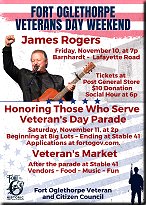 (Just added Sept 5, 2023)
<><><><><><><><><>
<><><><><><><><><>

Updated INFO!!

We have some updated info on James' Show Schedule!!
Please check it all out by clicking the link below:
Find all info on our Show Schedule Page
*****
"Note From James"!!
(Just added-June 21, 2013)
<><><><><><><><><>
<><><><><><><><><>

We have some new (and in James' words) " upcoming "things"…
I say "things" because they aren't necessarily shows or musical products."
A New addition to the show schedule!
NEW INFO ON THE PERFORMANCE
IN FT. OGLETHORPE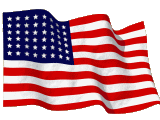 (In this new note from James, you will learn more about how to help the
American Eagle Foundation and one of their new projects)
(Just added May 23, 2023)
<><><><><><><><><>
<><><><><><><><><>

Country Tonite Theatre


Friday October 27, 2023
James will be performing at Country Tonite Theatre!
It will be close to Halloween so folks can dress up if they want to.
Country Tonite Theatre
129 Showplace Blvd,
Pigeon Forge, TN 37863
Call (865) 453-2003
(Just added 4-13-2023)
<><><><><><><><><>
<><><><><><><><><>

*click above scroll to bottom of page to order*

<><><><><><><><><>
<><><><><><><><><>
I no longer have the PO address that was on my old business cards.
If you need to send correspondence please send to:
Freda Shepherd
129 Shepherd Rd.
Cordova, AL 35550
or email me at:
rfs2@bellsouth.net
Thanks,


Click here to sign up for our FREE "E-News"
BY THE WAY.. you will see ADVERTISEMENTS for various things on your E-newsletter when you receive it.
PLEASE forgive...those are NOT FROM ME, nor do they have ANYTHING to do with James Rogers or "Friends of James Rogers"!
They are a condition of having the newsletter as a FREE service from 'Bravenet'.
Thanks to all of you who have signed up already.
If you have questions..please let me know.
Any suggestions or comments are welcomed.

*****
About E-News Subscriptions...Please note:
After you go through the initial subscription steps you will receive an EMAIL
with instructions that you must follow to CONFIRM your subscription.
Until you complete the process, you will be on a 'PENDING' list and will not receive the newsletters until your subscription is confirmed.
PENDING subscriptions that have been unconfirmed for more than 7 days
will be removed automatically (by BRAVENET, not by me)
to free up space on our mailing list when new subscribers are added.

<><><><><><><><><>
<><><><><><><><><>
<><><><><><><><>
<><><><><><><><>
If you haven't been able to find James' new Facebook Page, I've created a link here which will lead you there.

For questions or comments, please email me.
<><><><><><><>
><><><><><><><><><><><><><><><><><><><><><><><><><><><><><><><>


I want to especially THANK you all for your wonderful comments and kind words
about my work here, on our "Friends of James Rogers" website.
It is a pleasure and an honor for me, and as I told each one, I want it to be a fun thing for us all.


<><><><><><><><><><><><><><><><>