Notes From James

EDITION 13

Thursday, May 4, 2023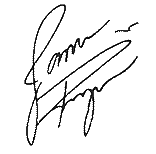 *****







*****

As almost everyone knows I have been involved in trying to save eagles and nature conservation since I wrote Fly Eagle Fly in 1973. It has led me down many paths… one path has been as a board member for the American Eagle Foundation (which has had numerous names through the years).
The AEF is building a new "special" home… the project will be away from the hustle and bustle of a theme park and clamor of a million cars on the parkways… we have 54 rolling acres in a beautiful valley in Kodak, TN. This will be the "permanent home" for Challenger and our special animals in the care of the AEF. So much free air and breathing space has already improved the health of our birds. (remarkable actually)…
This location is called "Project Eagle"… it will be an educational center and rehabilitation hospital for injured and/or sick/wounded birds.
It is going to be SPECTACULAR… our pillars Education, Protection, and Conservation will be on display… It will be the fruition of a dream for me and others who have worked so hard over the years… I can't help but remember back when we sang and recorded "Save The Eagle" and began the quest….
The work goes on… it always goes on… there is still work to be done and at Project Eagle we will be equipped to take it head on.
We should do our grand opening in September of this year [2023].
As I have mentioned it will be Spectacular…. It's going to be many things. As a learning center we will have class rooms where we can teach about birds of prey and of course other birds as well… We will have meeting rooms where seminars and other gatherings about nature can be held… people will be able to go on walks through and across our campus and view all of our brand new habitats for our birds… I can't even explain it … it will be beautiful and educational and entertaining… Hey how about "edutainment". Not a zoo…. It will be a dream place to visit for schools doing "field trips".
We will be the home for the largest number of non-releasable eagles in the world. And we will take great care of them…
Our hospital will be under the supervision of Dr. Mike Jones (formally head of veterinarian medicine at University of Tennessee) now with AEF.
He is really great and loves birds of prey in general. Here we will rehab and treat thousands of birds and put them back in nature where they belong…if they can survive… I could go on for hours, we are almost there….
We are still building but we are progressing everyday.
I was asked by the board of directors and by our executive director if I would write a song for the grand opening to be placed in a time capsule at the cornerstone of the main building. So of course I said I would give it a shot… so finally "the angels sang to me in my head and heart" and I wrote it down… it is called "Tomorrow's Skies"… it is still only a guitar demo, but I am making plans to record it this summer…I hope I have captured the feel of what we of AEF want to express to the rest of the world…and the song asks "what will there be, in Tomorrows Skies"…
that is largely going to be up to us as keepers or stewards of the earth.
Like it or not… I will premier this song at our grand opening gala.
At the front of this beautiful facility will be a large fountain… with the AEF logo… and just in front will be a beautiful statue in honor of Challenger…
it is stunning…awesome…very impressive…and huge!
The grounds around the Challenger statue will be a "courtyard" and it will be bricked…and on the bricks will be the names of people who have supported the project and veterans….
I am in hope that some of my friends are going to also be friends of the AEF and help in this effort.

For only $250.00 someone can have the name of a veteran on a brick, (with branch of service logo) this courtyard will be there in perpetuity/forever…
what a great way to honor someone…and in a place everyone will see and remember them… and in such a gorgeous setting!
Like I said there are many levels that can be supported… I really like that last one though…
Well I don't have a lot more to add at this time…
I really hope everyone will support me and the AEF and Project Eagle… It will be a dream come true.

Love, James
Click here for more AEF information and how to help.
************
************

**************************