Notes From James
EDITION 4
Thursday, Nov. 18, 2010


James sent several photos of places he's been, and appearances and shows he's been doing the past few weeks.
Here are those photos, with notes from James about each one.
Thank you, James for sharing.

*****
THIS WAS A PHOTO WE TOOK WHILE WE REHEARSED THE SONGS FOR THE SHOW AT PALM HARBOR...
WE HAD FUN, AND I ENJOYED SINGING WITH THE EAST LAKE HIGH SCHOOL CHOIR...
...UNDER THE DIRECTION OF ROBERT KINABLE...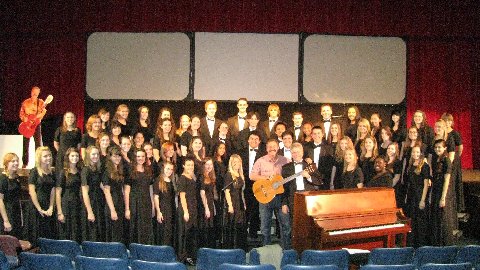 ***
NIGHT BEFORE THE CONCERT WITH THE CLEARWATER EAST ROTARY CLUB...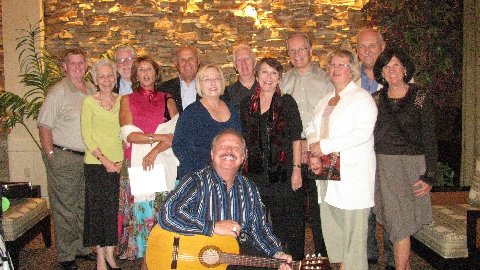 ***
KEY TRAINING CENTER IS A HOME FOR MENTALLY CHALLENGED MEN AND WOMEN..
I STOPPED BY FOR SOME EARLY CHRISTMAS CAROLS... BOY, DID WE HAVE FUN SINGING AND DANCING...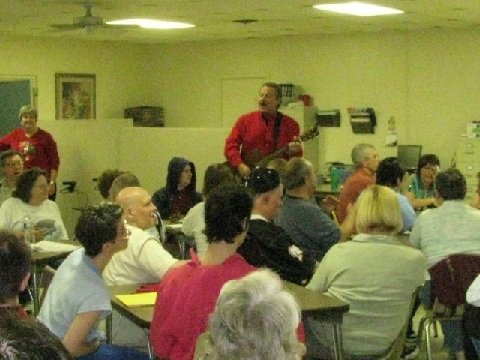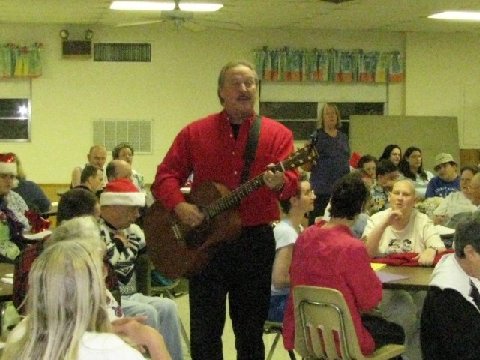 ***
MR. CHET COLE... IS THE FOUNDER OF THE KEY TRAINING CENTER...
HE PRESENTED ME WITH A VERY SPECIAL EAGLE FOR MY DESK...I WILL TREASURE IT....
CHET COLE IS A "HERO IN MY EYES"
I AM LOOKING FORWARD TO THE CONCERT IN JANUARY..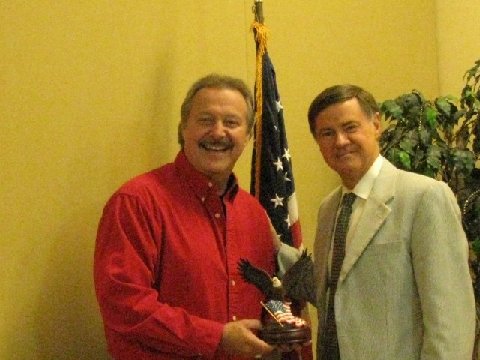 ***
ON THE AIR LIVE AT WYKE...INVERNESS FLORIDA MONDAY THE 15TH OF NOVEMBER
PROMOTING THE SHOW FOR KEY TRAINING CENTER.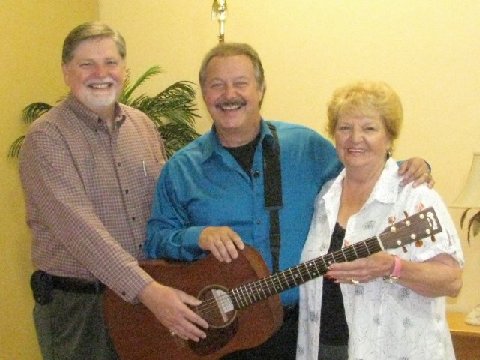 ***
PERFORMING LIVE ON THE AIR.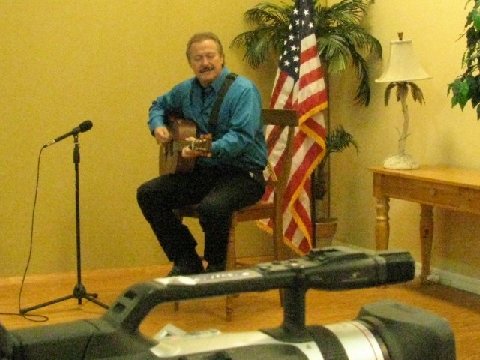 ***
THIS IS A WILD EAGLE...
THAT WILL COME AND LAND IN SOME FRIENDS BACK YARD IN HOMOSASSA SPRINGS, FLORIDA...
WE MADE FRIENDS... SHE WAS JUST BEAUTIFUL
I NEED TO WRITE ANOTHER EAGLE SONG...
HOW ABOUT "SHE'S AN EAGLE WHEN SHE FLIES"
...JUST KIDDING, DOLLY!!!!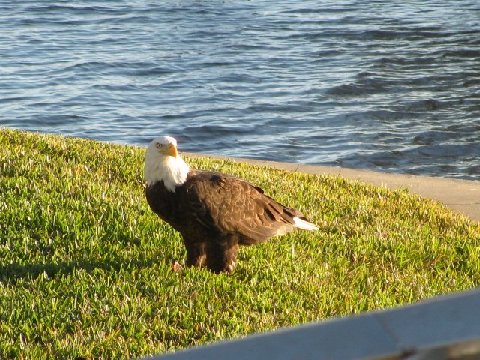 ***
************

******************************