News About James
******
<><><><><><><><><><><><><><><><>
Sure did hate to miss this James Rogers show at Riverbend Sat, June 17th...
but MANY THANKS to Pam Womack and Carolyn Shell, for sharing their photos with us!!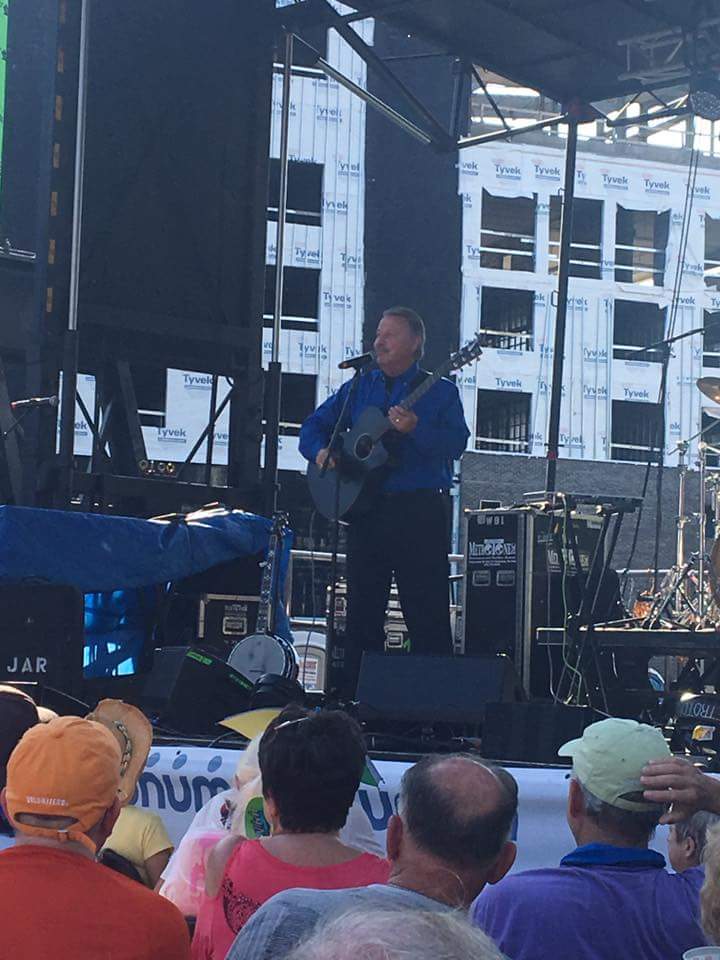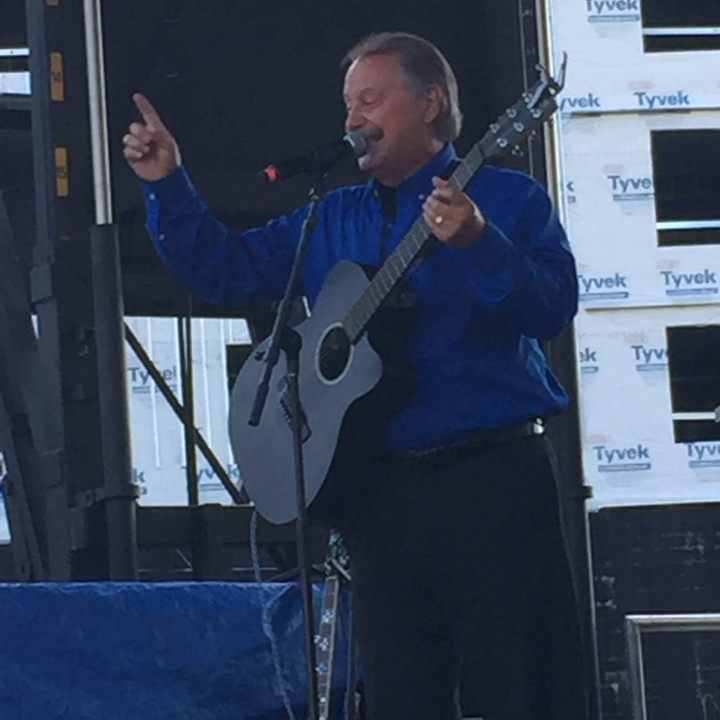 <><><><><><><><><>
<><><><><><><><><>
<><><><><><><><><>
<><><><><><><><><>
I hope you all got to see this telethon on TV
and maybe you got a glimpse of our James Rogers
busily answering phones!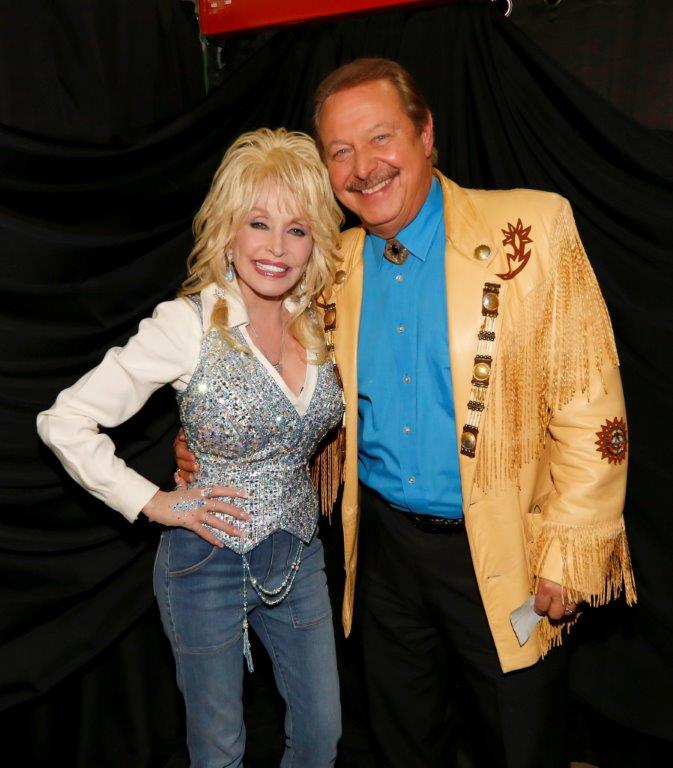 James Rogers and Dolly Parton the night of her Smoky Mt. Rise telethon.
It is estimated now that the event raised $15 million.
James said: "I was very honored to be asked to be part of it!"
How GREAT is THAT!?
(Just added 02-12-17)
<><><><><><><><><>
<><><><><><><><><>
I'm so glad to share this LIVE TV Internet Show that James did Nov. 8, 2017!
We are so PROUD OF OUR JAMES ROGERS!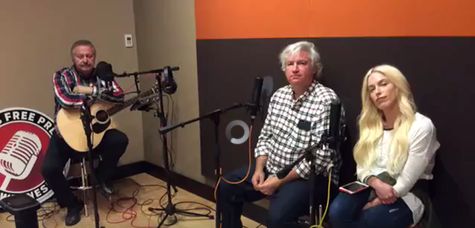 (Just added Nov. 11, 2017)
<><><><><><><><><>
<><><><><><><><><>
Be sure to see this fantastic article about our FAVORITE entertainer!!

Article by David Carroll
David Carroll is a longtime Chattanooga radio and TV broadcaster,
and has anchored the evening news on WRCB-TV since 1987.
He is the author of "Chattanooga Radio & Television" published by Arcadia.
<><><><><><><><><>
<><><><><><><><><>
James was on "3 Plus You" channel 3 out of Chattanooga on
Nov. 10, 2016 in promotion for his show for Shriners Hospital.
Thurs. November 17TH
Shrine Temple
CHATTANOOGA, TN
Check out the video by clicking any of the pics below!

Baby NEWS!!!!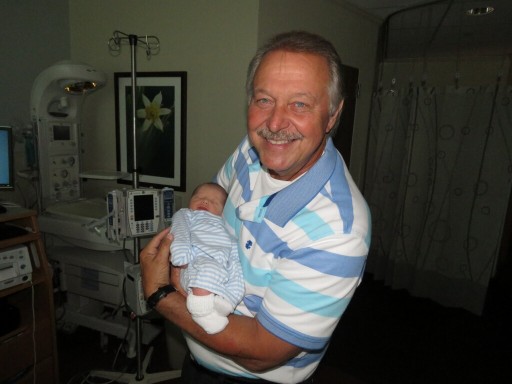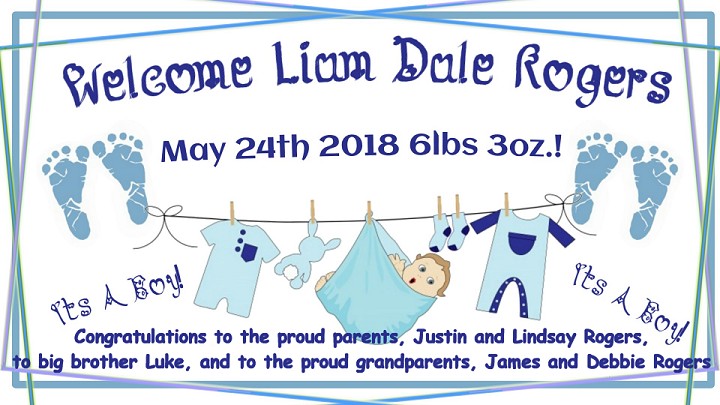 (JUST ADDED May 28, 2018)

James performed at a ceremony in memory of fallen American heroes in Sevierville on Sun. May 29, 2011.
I'll be adding some photos of that event soon.
Here's a link to that story, by the "Sevier County News":
http://seviercountynews.com/mike-williams/remembering-fallen/28303
ALSO

Thanks so much to Nancy Peltier, for these photos of that event.

<><><><><><><><><><><><><><><><>
Once again...we are SOOOO very PROUD of our favorite singer, songwriter, entertainer and patriot..James Rogers!!
He has been chosen by the Daughters of the American Revolution (DAR) to receive a very special MEDAL OF HONOR award!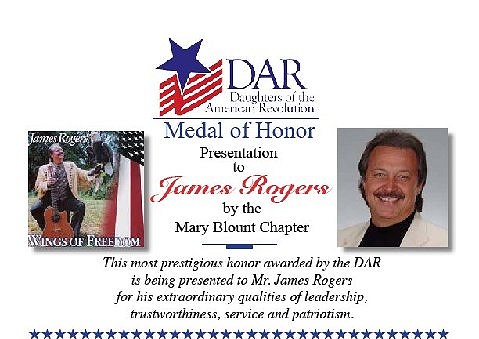 (Click above to see photos)
CONGRATULATIONS, James! We love you!!
(7-24-11)
<><><><><><><><><><><><><><><><>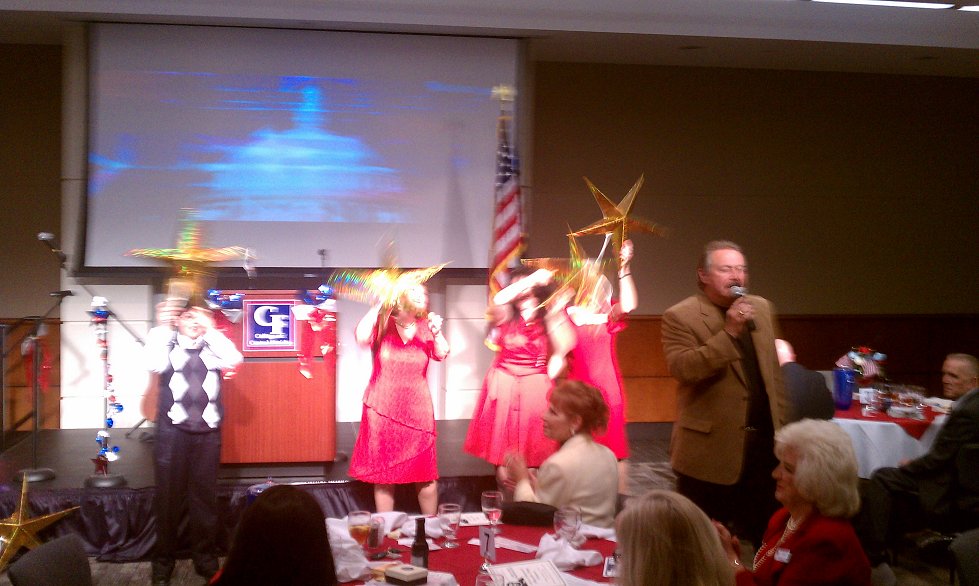 This was taken Friday, Feb. 4th 2011,
at the LINCOLN DAY DINNER IN HOMOSASSA, FLORIDA.
James said:
"WE HAD FUN.... THEY SAID IT WAS THE LARGEST CROWD THEY EVER HAD IN THE HISTORY OF THE EVENT."
<><><><><><><><><><><><><><><><>
<:><:><:><:>
<:><:><:><:><:><:><:><:><:><:><:><:>
Here's a SPECIAL (old) Photo for all of you!

<:><:><:><:><:><:><:><:><:><:><:><:>
<:><:><:><:>
<><><><><><><><><><><><><><><><>
<><><><><><><><>

Click Here for a look at the Parrot Mt. Ad mentioned below


Just thought you guys might enjoy ;-)
(Added 10-11-10)

<><><><><><><><><><><><><><><><>
James was featured on the "Tommy Jett" 'internet radio' show, on Oct. 1, 2010
You can still see that video by going to their 'Past Videos' page
<><><><><><><><><><><><><><><><>
James has TWO new CDs available now!!!!
Click here to find out about them, and how to get yours!
(Just added 7-22-10)
<><><><><><><><><><><><><><><><>

<><><><><><><><><><><><><><><><>

(added 5-26-10)
<><><><><><><><><><><><><><><><>
<><><><><><><><>
James sent this photo from the Oct. 16th, 2010 Alzheimers 'Memory Walk'.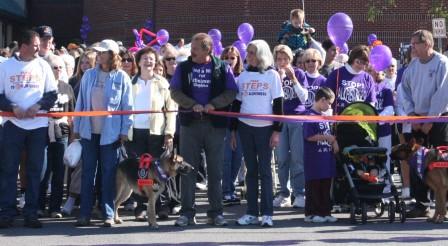 He said "WE HAD A GREAT TURNOUT AND A GREAT DAY!!"

(Just added 10-21-10)

<><><><><><><><>

On 'Discovery Day', in late May 2010, James was back in Marion Virginia, to do a show for MARION PRIMARY SCHOOL.
He passed along some photos of that event so we could all enjoy them.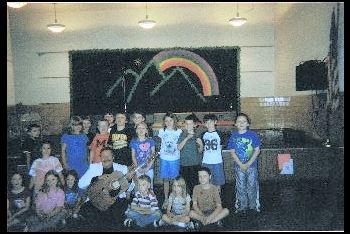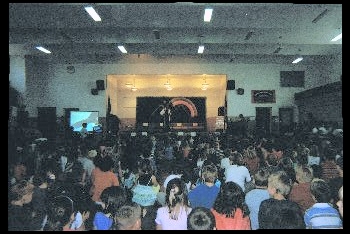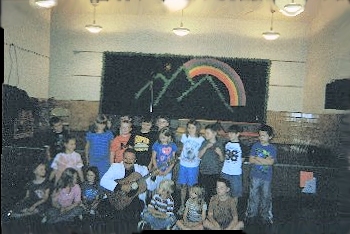 He says:
"You can't imagine what a feeling it is to have a 1000 little sweet children singing "Fly Eagle Fly" with you at the top of their little lungs."
"THAT'S WHAT I'M TALKING ABOUT!"

(Just added 7-22-2010)

******
I thought you might enjoy getting to see the advertisement poster for James' show from Nov. 11-09 with Aaron Tippin.
Thank you, James, for sharing this with us.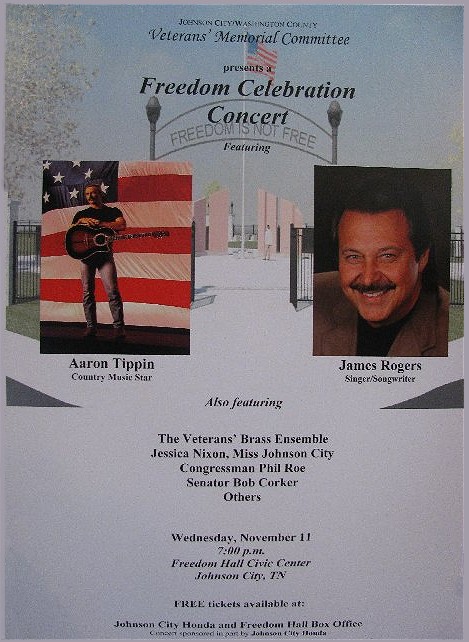 (moved from What's New page 3-17-10)

******
Here are a couple of photos from an award presentation which was a great honor for James, this past Summer.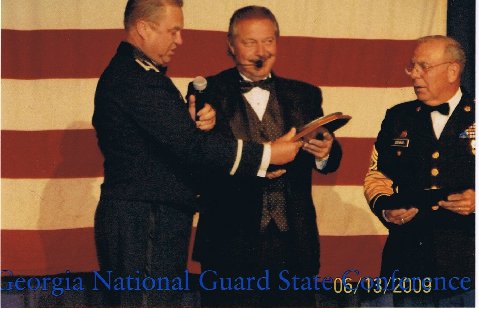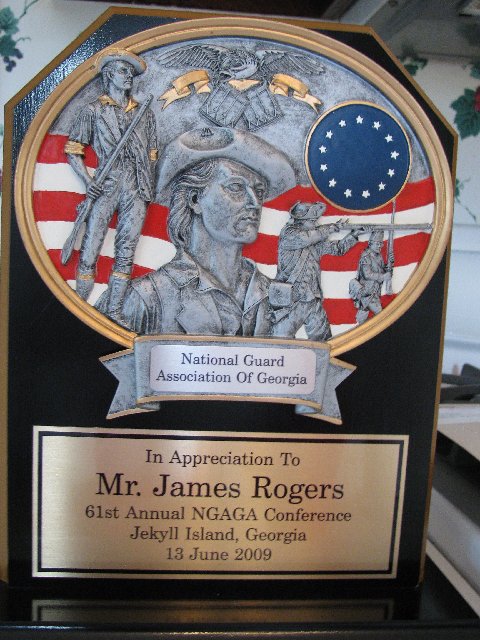 (Just added 12-30-09)
******

This is an article that appeared in the May 29th issue of the "What's Happening",
which is the newletter for Dollywood employees.
Many thanks to Kirk Thomas for sharing this with us!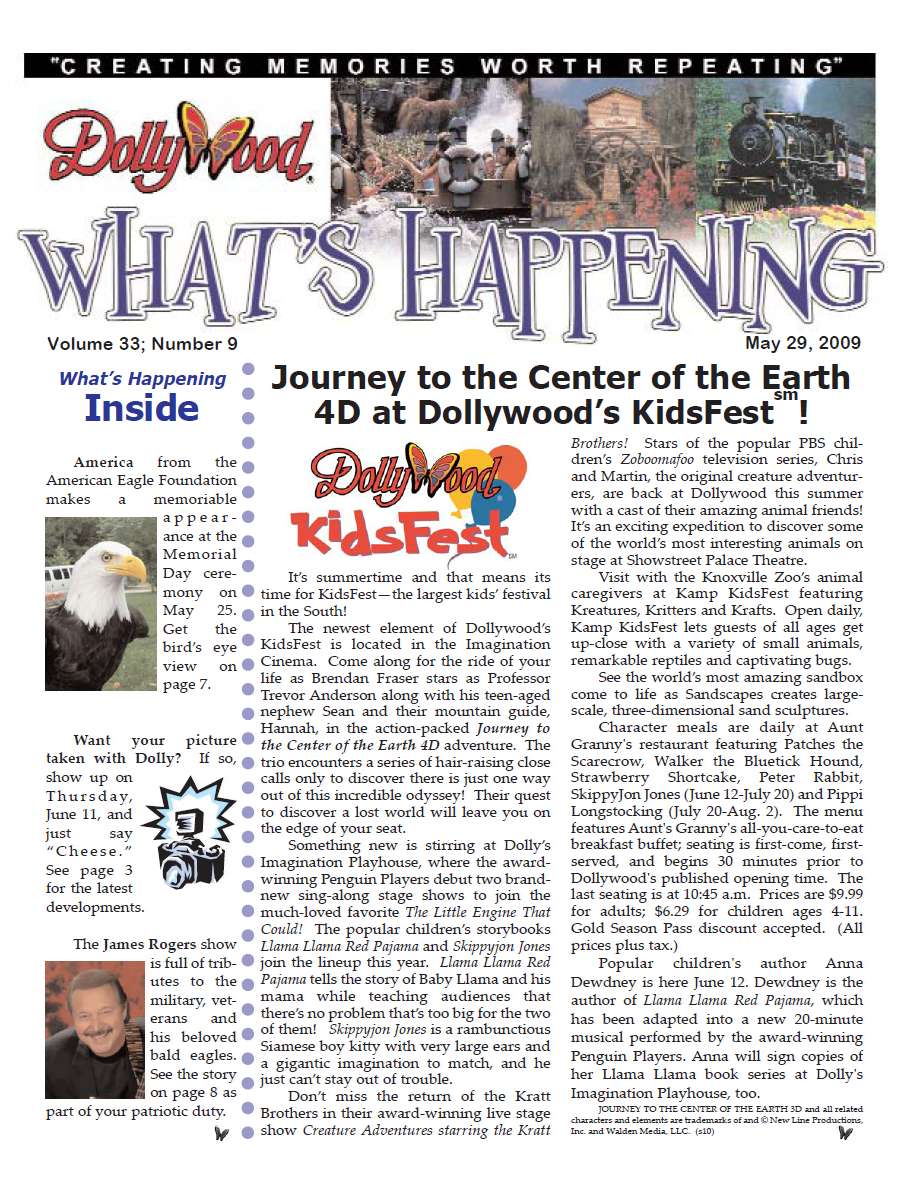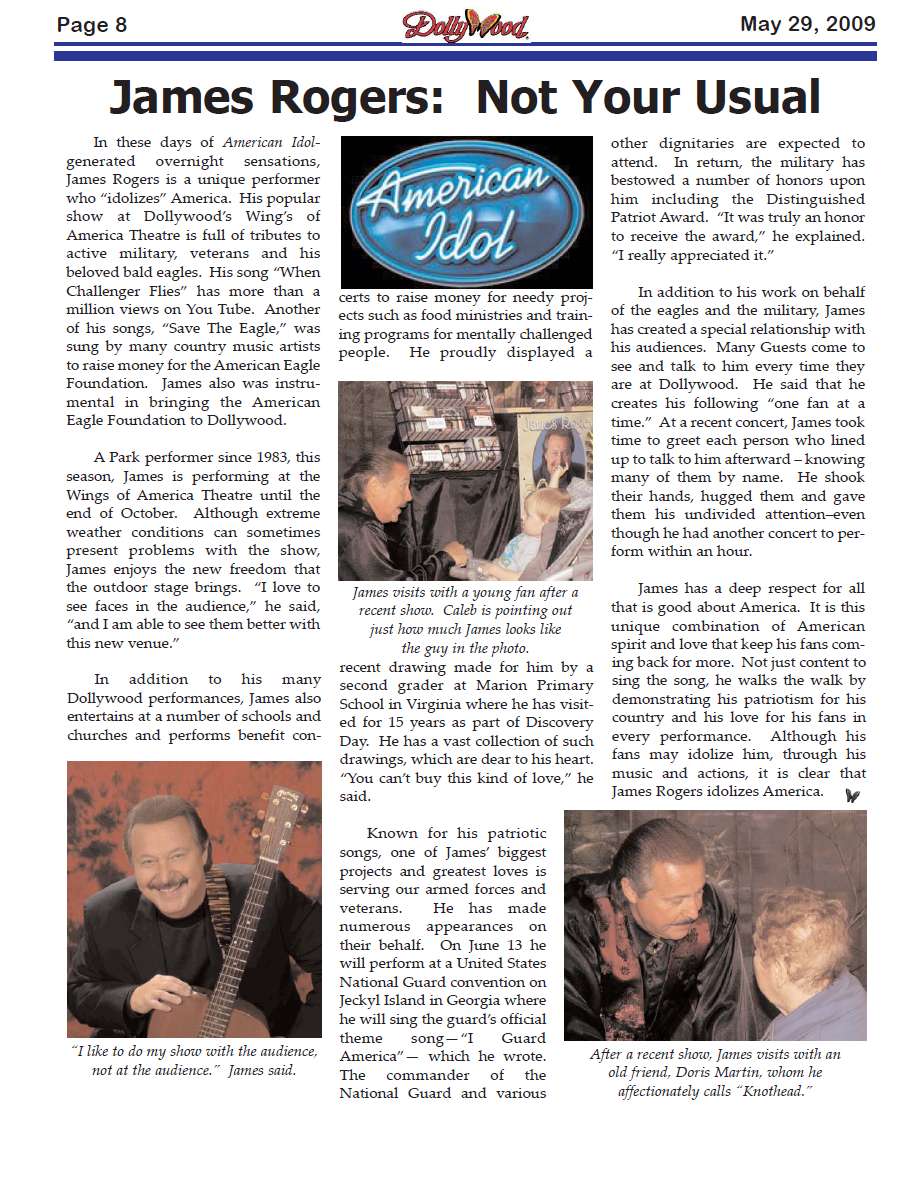 YES....James Rogers is OUR "American Idol "too!
**************************
On Thursday, May21, 2009, James went to Marion Virginia to do a show for MARION PRIMARY SCHOOL.
He passed along some photos of that event so we could all enjoy them.
He says that show went GREAT... and he loves going there..they are so appreciative!
**************************
Here's something I know we will all be interested in....and excited about!
James received a note from his long-time friend and producer, Al Henson, and he thought you might enjoy reading it.
Click on the pictures and links to see the videos and read the comments.
James

Thought you'd like to see that your "When Challenger Flies" song has been viewed (listened to) 1,371,015 times on You Tube and your "This Is America" song 945,863 times.

That's over 2,316,878 views/listens.

Al


Amazing Free-Flying Bald Eagle "Challenger" (AEF)
Named in honor of the lost space shuttle crew, "Challenger" has performed free-flights during the USA's National Anthem at hundrews of events ...
1 year ago1,371,015 views BaldEagleInfo

Bald Eagle Music Video "This Is America" (AEF)
Beautiful video of images of America, Eagles, and Challenger
1 year ago 945,863 views BaldEagleInfo
Wow....This is AWESOME! We are so proud of you, James!!
**************************